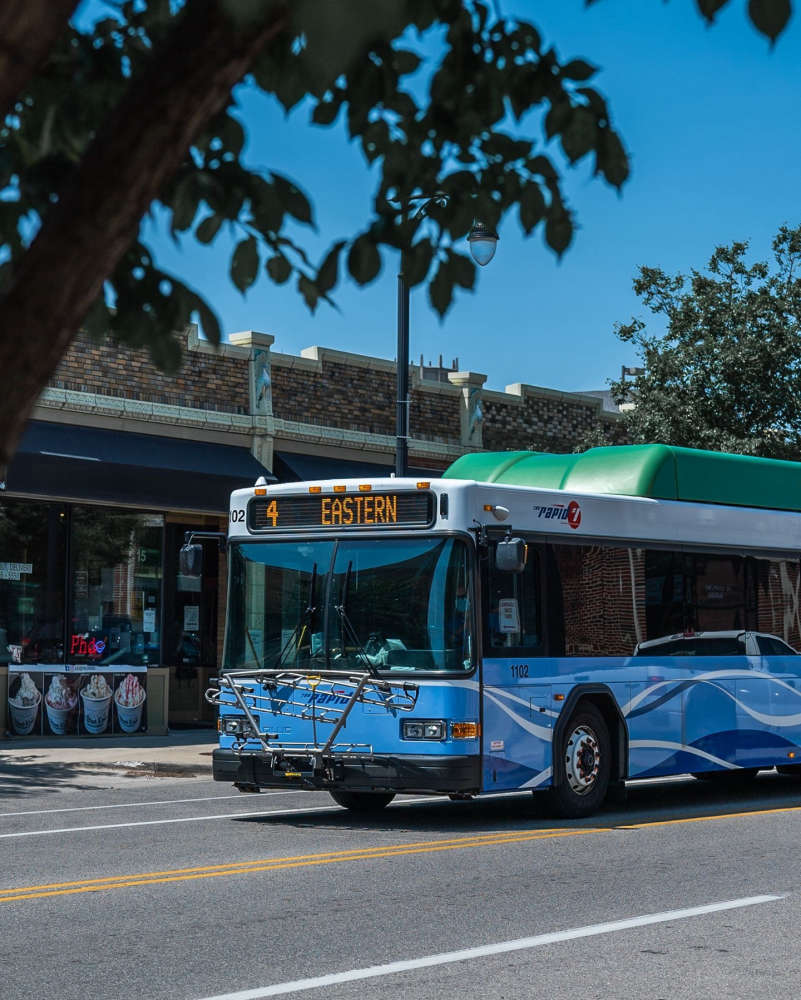 The Rapid is consolidating or eliminating some lines. The changes will not take effect until August 30 of this year. Photo courtesy of The Rapid. 7/30/21.
The Rapid announces several changes to routes and services times for multiple lines.
In an effort to improve services while remaining cost neutral, The Rapid, the transit system that services multiple communities in Kent County, has announced adjustments to several service lines, including shorter wait times, route changes and some consolidations.
You can learn more about those changes here.
Leaders at The Rapid say they understand that some changes may negatively affect some riders and they are committed to helping them better understand the need for the changes.
Several routes were being under-utilized and either re-routed or eliminated such as the Madison line and portions of overlapping service will be picked up by two separate routes.
Changes for these lines will not go into effect until August 30.