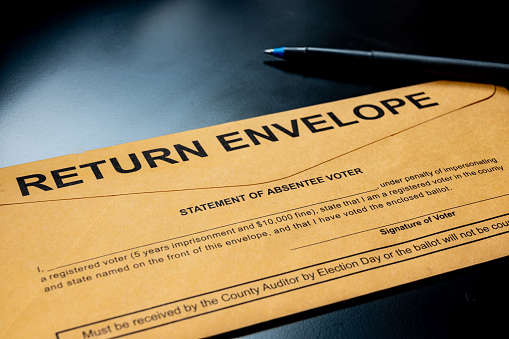 istockphoto unsplash.com
Check with your clerk's office if you are interested in voting absentee for the August Primary Election.
LANSING, Mich. - Michigan voters will go the polls for the Primary Election, Tuesday, August 2, 2022.
The Secretary of State Jocelyn Benson says absentee ballots for the election are now available.
There are a number of options for those wanting to vote: from home, by mail, via secure drop box, in person by absentee ballot at their local clerk office or at a polling location on Election Day.
Those who have applied to vote absentee should get their ballots in the mail soon.
Voters who would like to request and submit their absentee ballot in person can do so now at their city or township clerk offices.
There is also more information on the state's website.