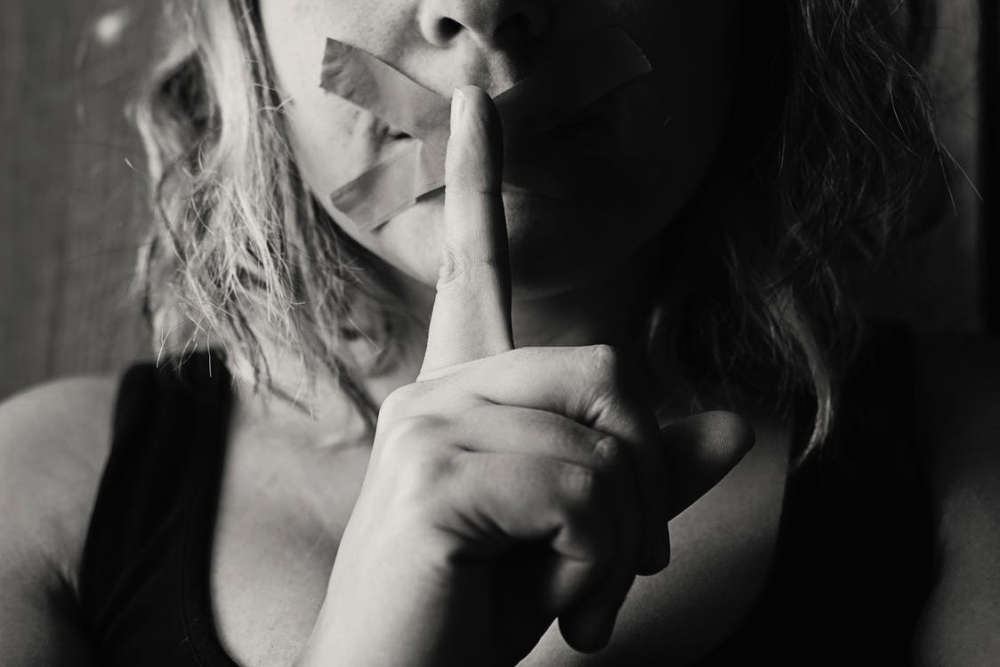 Survivors of human trafficking could have another method of restoring their person-hood. Additional financial protection and restoration efforts are under review. Image courtesy of Unsplash. 5/19/22.
Victims of human trafficking often find their financial lives ruined by predators. New calls for protections are coming from multiple agencies.
Victims of human trafficking encounter multiple barriers to regaining control in their lives.
One of those is financial.
1 in 4 survivors report that a bank account or credit card was opened in their name while they were being trafficked. The traffickers then mismanage those accounts, often resulting in multiple strikes against the victims, more often than not without their knowledge. Often victims find their credit ratings are destroyed, leaving them unable to rent an apartment, open a bank account, or find a job.
Michigan Attorney General Dana Nessel is voicing support for a proposal to prohibit reporting negative credit history while a person was being trafficked. The proposal has the support of the Consumer Financial Protection Bureau.
By regaining control of their financial lives, through restoring financial independence and their credit history, survivors reclaim and reassert their person-hood in defiance of their traffickers. This is both an act of courage, but also a necessary one for survival in today's world.
The CFPB proposal is to implement the prohibition against reporting adverse information resulting from trafficking and establish a method of submitting broadly-defined documentation of that trafficking, as contemplated by the Debt Bondage Repair Act.