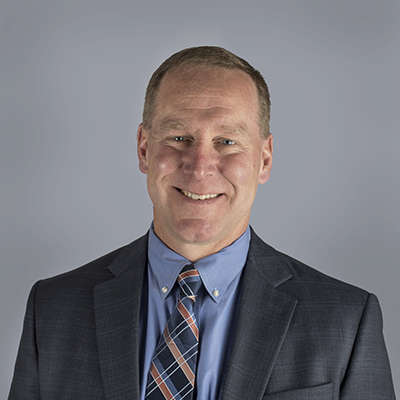 Prosecutor Chris Becker says he has seen parts of the MSP report into the death of Patrick Lyoya. Becker says the full report could be released soon. Image courtesy of the Office of the Kent County Prosecutor. 5/18/22
The Kent County Prosecutor says he's seen the investigation report into the death of Patrick Lyoya, but needs expert help aside from the Michigan State Police.
Kent County Prosecutor Chris Becker says he's consulted with "expert guidance" to help make a decision on Patrick Lyoya case.
Becker says he received a portion of the investigation back on April 28th and had several follow up questions. While reviewing the material, Becker says he concluded that additional guidance, beyond the scope of the Michigan State Police, was needed to make a fully informed decision.
The Patrick Lyoya case has drawn criticism about the time its taken to both conduct the investigation, as well as releasing the results. Becker has previously stated that the investigation would not be rushed and that the results would be released after a thorough review.
"I recognize the investigation appears to be moving painstakingly slowly. However, as in all cases that come before this office, it is imperative that review all the facts and evidence before making a charging decision. In this situation, my decision can only be made by taking the time to gather all the available information - both from the MSP and from state and national experts."
Becker says because of the extraordinary interest in this case, he felt it was important to inform the public that it will take additional time for a final decision. "While I may receive the complete MSP investigation soon, it does not mean my decision is imminent." says Becker.
The report from MSP could come as early as the end of this week or the beginning of next.