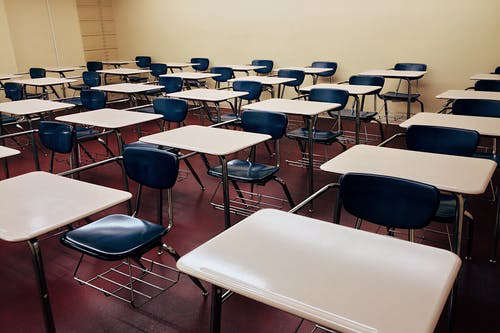 istockphoto unsplash.com
Former VP Mike Pence supports petition drive for "Let My Kids Learn" in Michigan.
Supporters of the "Let My Kids Learn" legislative initiative says these measures take the power away from the unions and the governor and put it in the hands of parents.
They are working to collect roughly 500,000 signatures and says their measures include:
FIRST… one petition creates a new Student Opportunity Scholarship. These scholarships could pay for educational expenses from a little bit of extra tutoring, all the way to tuition at a private school. This will give more options to more parents and more students than ever before.
SECOND… the next petition funds these scholarships by giving tax credits to individuals and companies who make contributions to the scholarship-granting organizations.
(The Detroit News) - Former Vice President Mike Pence returned to Michigan Tuesday, saying he wanted to encourage families to "take control of education" in the state by supporting a proposed scholarship and tax credit program that could help send students to private schools.
Pence, appearing with former U.S. Education Secretary Betsy DeVos, spoke at a rally inside Lutheran Northwest, a high school in Rochester Hills, participated in a policy discussion and took questions from the media.
The focus of Pence and DeVos, was backing an ongoing petition effort to create tax breaks and a scholarship program that families could use to pay for tutoring and potentially sending children to private religious schools.
"With leadership in Lansing, Michigan, we can let every family in Michigan choose where their children go to school, public, private, parochial, Christian or home school," Pence said at one point Tuesday. "And it's an idea whose time has come."
The Let MI Kids Learn campaign, which launched in November, focuses on two petitions that would change Michigan tax law to allow donors to get tax credits on money given to a scholarship fund that could then be used for educational expenses for families across the state.
According to the Let MI Kids Learn campaign, more than 1 million Michigan public school students could qualify for the proposed scholarship program, including special needs students, those eligible for free and reduced lunch and those at or below 200% of the free and reduced lunch eligibility threshold.
Traditional public school students could receive $500 in aid. Those who wish to use the program to attend private schools could get 90% of the per-pupil funding allotment that goes to public schools through the state, which will likely be more than $7,000.