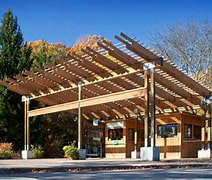 John Ball Zoo - jbzoo.org
John Ball Zoo in Grand Rapids reports that an antelope was attacked by pygmy hippo, just weeks ahead of a new exhibit opening.
(GRAND RAPIDS, Mich.) - Officials at John Ball Zoo reported that a new swamp-dwelling antelope died after it was attacked by another animal.
The male sitatunga, called Chopper, was to be part of the zoo's new multi-species habitat featuring pygmy hippos.
The zoo is scheduled to celebrate "Hippopalooza" June 2-4 with its new pygmy hippo, Jahari.
Zoo representatives say there was a successful visual introduction between the two animals throughout the last month and they were attempting a controlled introduction inside their habitat when the pygmy hippo suddenly attacked Chopper.
A full review of the incident in underway.
"The Zoo has successfully introduced species many times, and our staff was thoroughly prepared for this introduction. Despite cautionary measures taken by the staff, the behavior of wild animals can still be unpredictable." John Ball officials said Tuesday.
Chopper - John Ball Zoo / facebook