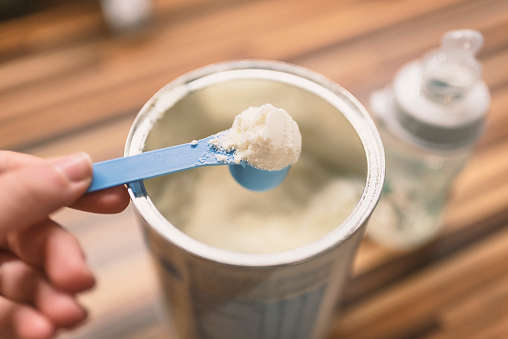 istockphoto unsplash.com
Abbott and the FDA come to an agreement to restart a Michigan plant.
The Food and Drug Administration on Monday said it has agreed with Abbott Nutrition on a plan to reopen the company's manufacturing plant in Sturgis, Michigan. It was shut down earlier this year following safety concerns.
The FDA also announced it would make it easier for global manufacturers to sell their product inside the U.S. as long as they meet certain criteria.
The FDA said global manufacturers interested in selling formula inside the U.S. must submit information about their products to regulators.
The FDA will, in turn, "quickly evaluate whether the product can be used safely and whether it provides adequate nutrition," the agency said in a statement.
The U.S. normally produces 98% of the infant formula it consumes, according to the FDA.
Officials cautioned it might still take weeks before many parents see more infant formula on shelves.

Companies that manufacture infant formula were already dealing with supply chain issues last fall when the FDA began investigating reports that four infants in three states fell ill with bacterial infections. After inspectors found a bacteria called Cronobacter sakazakii inside Abbott's Sturgis factory last February, Abbott closed its plant and agreed to a voluntary recall.
FDA Commissioner Bob Califf told reporters in a press call, adding that he expects supply will "continue to improve over the next couple of months."