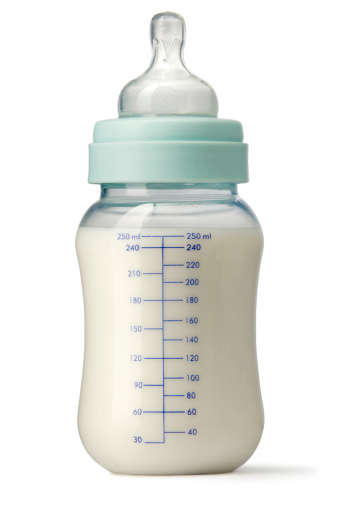 istockphoto unsplash.com
The FDA will allow Abbott Nutrition to begin releasing some batches of baby formula.
—A massive safety recall was issued by manufacturer Abbott and production of baby formula came to an end following suspected bacterial contamination.
The company recalled three popular brands of powdered infant formula in February due to four complaints of the common environmental bacterium Cronobacter sakazakii in infants who consumed formulas produced at the infant formulas produced at the plant in Sturgis, Michigan.
That resulted in a shortage of popular brands of baby formula.
Pediatricians urged parents who were in short supply to contact food banks or doctor's offices. They warned against watering down formula to stretch supplies or using online DIY recipes.
Major retail chains began limiting how many containers customers could purchase at one time to conserve supplies.
Now the company said production will begin again soon as the FDA said it will allow the formula to be released from the Abbott facility on a case-b-case basis to those who need it the most.
"Subject to FDA approval, we could restart the site within two weeks. We would begin production of EleCare, Alimentum and metabolic formulas first and then begin production of Similac and other formulas. From the time we restart the site, it will take six to eight weeks before product is available on shelves," the Abbott statement said.
Abbott said it is improving its systems and protocols at the facility, including reviewing and updating education, training and safety procedures for both employees and visitors, as well as updating protocols regarding water and cleaning and maintenance procedures.