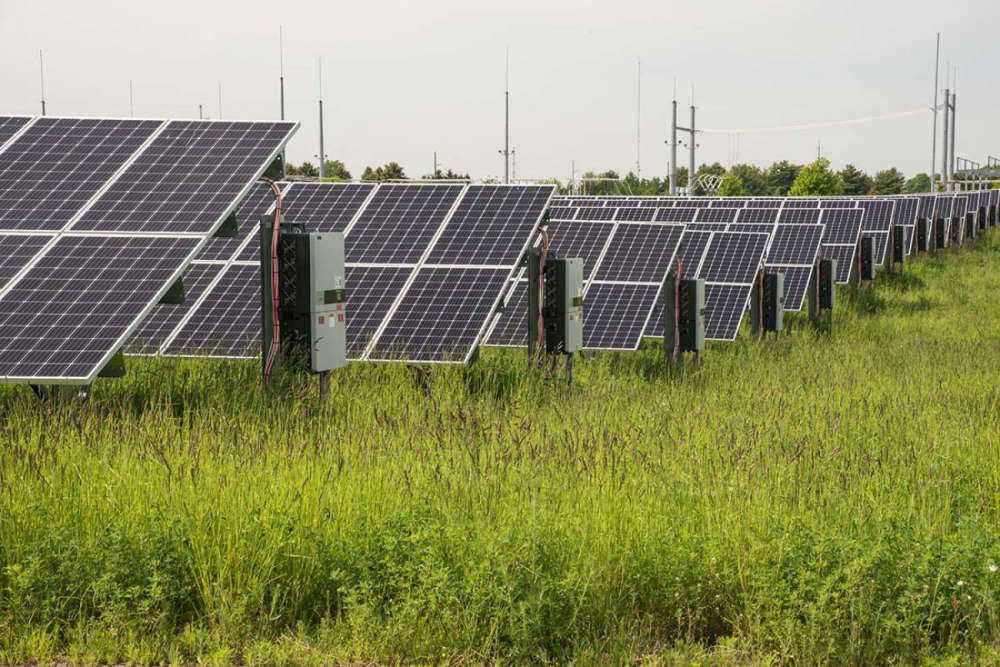 Michigan's new climate action plan lays out a roadmap for Michigan to be carbon neutral by 2050, relying on changes within state government and private industry to get there. (Frank Setili / Shutterstock.com)
Governor Whitmer introduces a strategic plan to help reduce the state's carbon emissions.
TRAVERSE CITY - Governor Gretchen Whitmer was in Traverse City Thursday, where not only did she speak at the Pure Michigan Governor's conference on Tourism but she made her way to a wind turbine and announced the MI Healthy Climate Plan.
The 30- year strategic plan lays out steps we can take to reduce the state's carbon emissions by 2050.
"This plan is aggressive, and it is informed," Gov. Whitmer says. "It is really about making sure that our economy grows but in a way that is responsible and sustainable."
Gov. Whitmer's plan to tackle climate change includes increasing dependence on renewable energy. By 2035, Michigan will have committed to ending its use of coal-fired power. Five years before that, it will adopt a renewable energy standard of 50%.
In just three years, state-owned facilities will be run on 100% in-state renewable energy. There is also an effort to deploy solar across the state and help local governments site renewable energy systems.
Also within the first decade, the plan also calls for enough charging stations to support 2 million electric vehicles.
Steps to reduce carbon emission coincides with a mission to preserve our natural resources.
The plan calls for more than the existing 113,000 clean energy jobs that exist currently. The projected increase in jobs in this industry is two percent annually by 2028.
To read more on the MI Healthy Climate Plan, visit here.