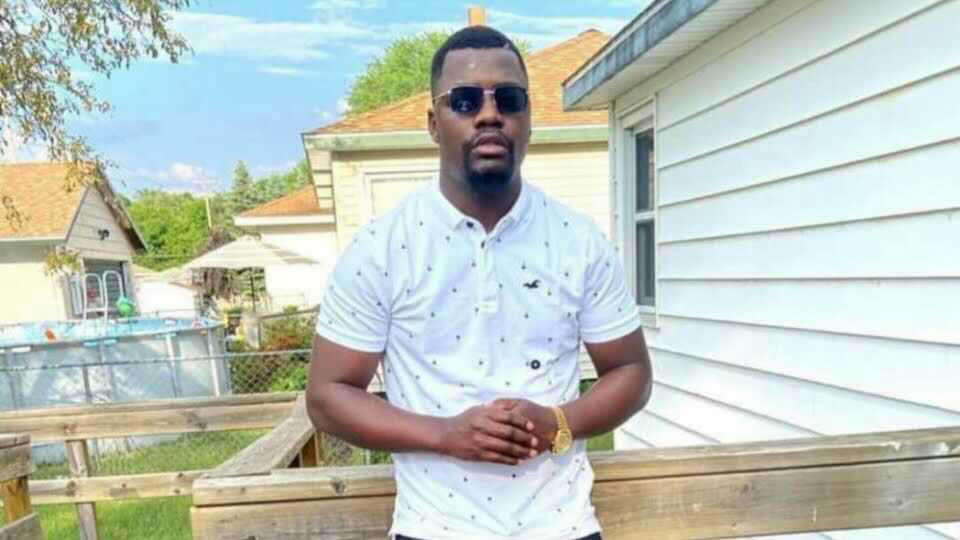 Patrick Lyoya was killed back on April 4, 2022. His family is demanding justice for his death. Image courtesy of the Lyoya Family. 4/14/22.
Attorney Ben Crump says the officer involved in the death of Patrick Lyoya should be fired immediately. Police Chief Eric Winstrom says no action will be taken till an investigation is complete.
Attorney's for the family of Patrick Lyoya are calling for the immediate dismissal of the officer involved in a fatal shooting of Lyoya back on April 4th.
"It is a, unjustifiable use of deadly force."
Attorney Ben Crump holding a press conference today in Grand Rapids where members of the family were also present.
Crump says he appreciates the work done by multiple agencies to investigate but says the officer involved needs to be disciplined harshly. That includes his immediate dismissal from the force. Crump called for his firing after video was released showing the death of Lyoya, 26, following a traffic stop and altercation between himself and the officer.
Grand Rapids Police Chief Eric Winstrom, who released the video on Wednesday, says an investigation should play out before any action is taken.
Attorney Vehn Johnson is joining Crump in representing the family. An investigation is underway by the Michigan State Police, into the officer involved shooting.