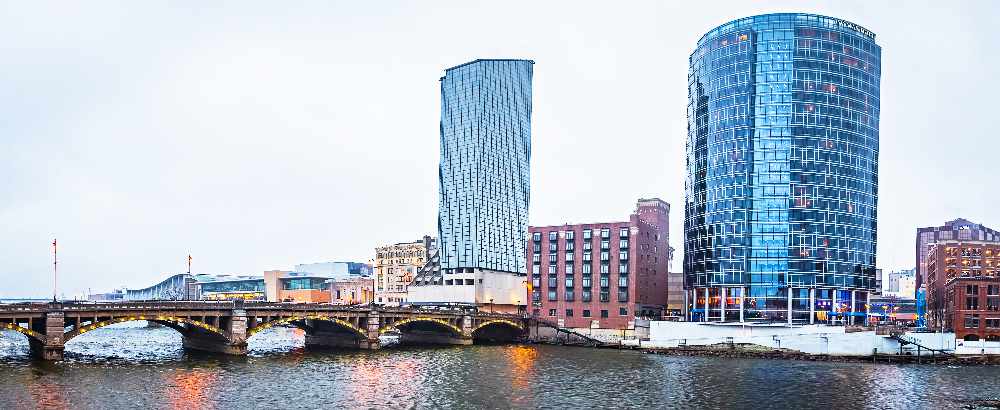 Video footage of an officer involved shooting was released to the public, despite some calls for waiting by the Kent County Prosecutor. Image courtesy of the City of Grand Rapids. 4/13/22.
Grand Rapids Police Chief Eric Winstrom says releasing the video is an attempt at providing transparency during this most difficult time.
Grand Rapids Police released video footage taken from multiple angles, showing the moments leading up to and including the death of Patrick Lyoya.
The shooting took place as an officer attempted to pull over and question Lyoya for having the wrong license plate on the car he was driving back on April 4th.
Police Chief Eric Winstrom says the situation was tragic on many fronts, but the video released today had one main purpose and that was to provide as much transparency as possible as an investigation into the shooting us underway.
Winstrom says Michigan State Police are conducting the investigation, and that is by design so that there is no appearance of a conflict of interest.
The video, taken from the officer's cruiser, body camera, a surveillance camera and a cell phone, were all played at City Hall.
The officer is only identified as a seven-year member of the force.
Several protests have taken place and others have been scheduled for later this week in downtown Grand Rapids, in relation to this incident.
Kent County Prosecutor Chris Becker released a statement at the conclusion of the showing of the video. Becker says it's important to note that investigation's take time to conduct and conclude. He also says the videos released today at not all of the evidence.
The Lyoya family announced they have hired attorney Benjamin Crump and the Reverend Al Sharpton is expected to join protestors later this week.