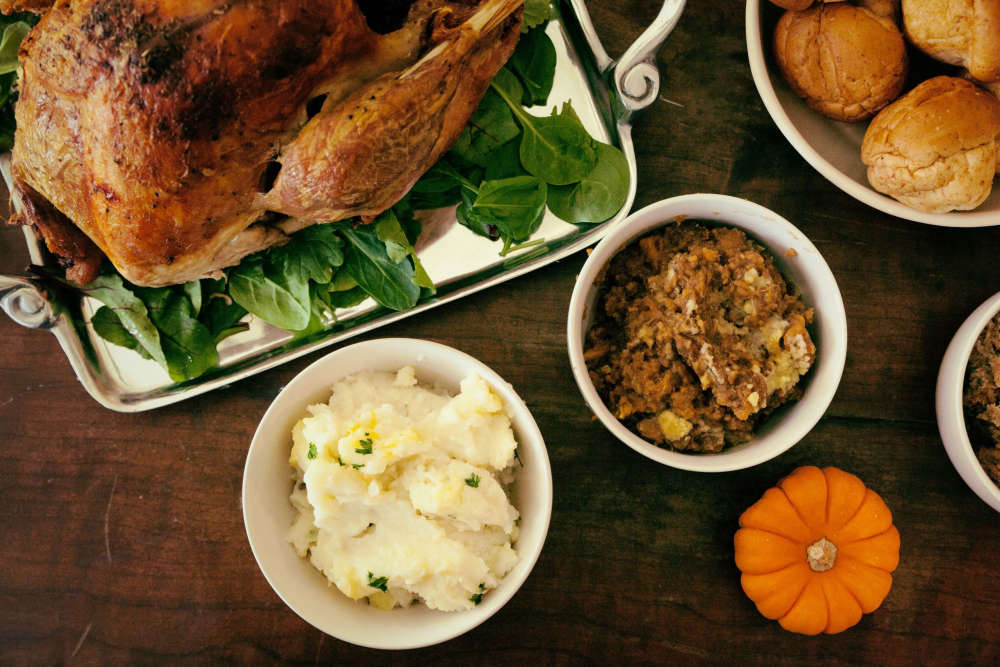 Thanksgiving dinner can be stressful. Here are some tips to make things go a little smoother this year. Photo courtesy of Pro-Church media/Unsplash.
We hope these tips will help alleviate stress, and give you and your guests a memorable Thanksgiving.
Thanksgiving dinner can be a stressful time so we gathered a few tips to help get you organized for the big day.
Make sure you know who's coming – are there any food allergies? How many kids and adults will be eating? That can help you determine how much food to prepare.
There are multiple ways to prepare turkey. Knowing who's coming to dinner will help you determine how savory to cook the bird.
Then there's the sides. You need to balance out lighter, healthier foods along with heavier comfort foods.
Lastly, there's dessert. You can't go wrong with the classic pumpkin or apple pie.
And finally, remember, you don't eat the turkey in one day. Make sure you have a few leftover ideas to help.
We got help in preparing our list from Shady Brook Farms. You can get their full plans here Turkey Planning Tips.