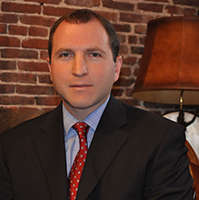 James Swartz says their list of dangerous toys for 2021 includes toys that could pose as choaking hazards. Image courtesy of WATCH.
WATCH has been releasing its list of dangerous toys for almost 50 years. Many of these toys prove to be choking hazards or capable of serious injury. Either way, the organization say the majority of the harm is "preventable."
A child advocacy group has released its list of the top 10 dangerous toys for 2021.
World Against Toys Causing Harm or WATCH, says the top 10 offenders this year are examples of companies ignoring safety guidelines.
"We can't assume, that toys are safe just because they're on the shelves. And we certainly can't assume, that manufacturers are going to be following even the minimum standards."
James Swartz, Director of WATCH says they are extra concerned this year because of a shortage of toys. This could cause parents to shop for toys which may have fewer safety regulations, or be missing warning labels.
"With the predicted toy shortage, shoppers may be casting a wider net procuring toys from a variety of sources. W.A.T.C.H. cautions shoppers not to let their guard down. Safety traps can surface whether buying new or gently used toys, and whether you are shopping online, in popular retail stores, or at local yard sales." says Swartz.
WATCH reports that a child in the United States is taken to an emergency room every three minutes due to a toy related injury.
For the complete list of toys, visit the WATCH website, at WATCH.