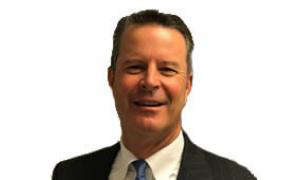 Pfizer VP of Global Business Services & Transactions Bill Cambell. Pfizer is asking for emergency approval of a treatment for patients already suffering with Covid. Image courtesy of the Pfizer Corporation. 11/16/21.
The drug maker is seeking approval of a drug that treats people who have alreay contracted the disease.
As Covid-19 cases continue to surge in Michigan and the rest of the nation, drug maker Pfizer is seeking authorization of its medicine that treats people who have been infected with Covid-19.
The company says their pill treatment has shown to reduce hospitalizations and deaths among those who received the treatment. The company says their testing shows the drug reduces hospitalizations and deaths by 89%. That is dependent on the patient taking the drug within three days of showing symptoms.
Pfizer is naming the drug Paxlovid.
Drug maker Merk has already developed a similar pill and will undergo a review by a panel at the FDA in December.