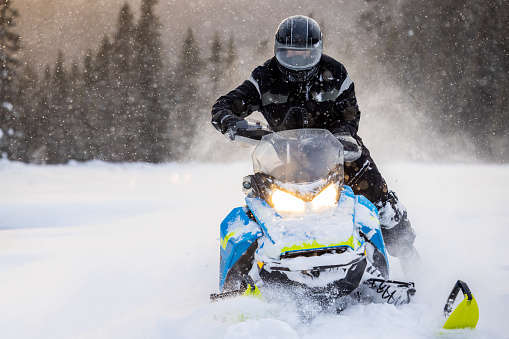 iStock Photo on unsplash.com
A man in recovering after running into the back of another snowmobile in Wright Township.
A man from Grandville was injured when his snowmobile crashed into the back of another sled.
The incident took place on the Musketawa Trail Wednesday night east of Coopersville near Cleveland Street and 24th Avenue.
Police said the driver that struck the other machine was thrown from the snowmobile. He was taken to a hospital with injuries that were not considered to be life-threatening.
Police said both riders were wearing helmets and low visibility because of weather was a factor in the crash.