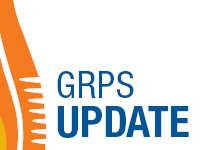 grps.org
GRPS makes some changes for those attending classes in-person.
GRAND RAPIDS, Mich. — Grand Rapids Public Schools (GRPS) announced over the weekend that they have updated their COVID-19 protocols, saying that they will be requiring masks be worn at all times, regardless of vaccination status.
Isolation is required for student or staff that tests positive. Students and Pre-Kindergarten (Pre-K) staff are required to isolate for 10 days once they start showing symptoms, while K-12 staff can return to school after isolating for five days.
Quarantine is also required for unvaccinated students and staff who start to show symptoms. The isolation period for unvaccinated K-12 staffers is 10 days, and 15 days for unvaccinated Pre-K staff and students.
If a student or staff member is considered a close contact to someone who tests positive, the district recommends quarantining, but it is not required. Emails will be sent to students who are considered a close contact to let them know of their status.
Those with questions can contact GRPS at (616)819-2149.
You can read the new protocols for yourself here.