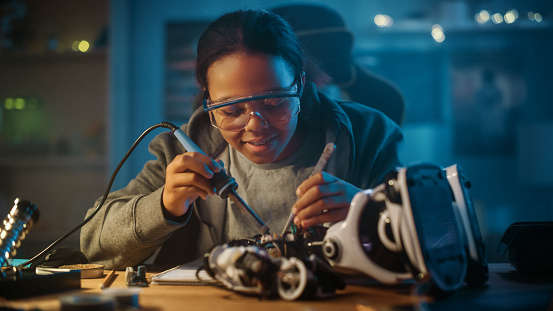 Confluence is a multi-dimensional ideas festival that merges art, music, science and technology to support and celebrate the region's ecosystem of innovation and creative thinkers.
Grand Rapids, MI - The Confluence Festival will return for its second year to downtown Grand Rapids, Sept. 23-24,2022.
Confluence features diverse offerings, including a Music Showcase with musicians; a Thought Series with influential thought leaders from across the region; an Innovation Showcase with high tech start-ups; a Maker Expo featuring the area's DIY community; a STEAM-based adventure land for kids called Future Innovators Zone; 360° multi-sensory art takeovers and more.
This year, Confluence will spotlight the work of regional companies that are bringing the latest tech and innovation to gaming. Furnishings, game spaces, peripherals and more will be on display as Rocket League competitions, magnified on an outdoor LED wall, bring everything to life.
The Maker Expo is a diverse showcase of enthusiasts, crafters, hobbyists, engineers, artists, and organizations who create amazing things in celebration of the DIY spirit. Equal parts science fair and tech meet-up, these makers will come together to share their work and experimentation across the spectrum of science, engineering and art.
The Future Innovators Zone (FIZ), is a thought bending area designed for kids of all ages. Budding young innovators can explore hands-on exhibits and activities focused on science, technology and art. As with the rest of the festival, FIZ delivers meaningful learning experiences for the next generation of curious thinkers.
Confluence is proud to coordinate with MERGE on the return of SoftwareGR's annual conference. Join us for a series of discussions on working from home, returning to the office and hybrid work. Panelists will discuss the journey they have taken during the pandemic and what work looks like now. The conference is free to attend but registration is required. Saturday, Sept 24 from 1pm to 3pm in the Listening Room at Studio Park.
This year the festival will add an esports experience to its wide range of programming. They will host four collegiate teams and four high school teams to compete in separate Rocket League tournaments. Between matches, festival attendees will be invited to play onstage and experience the competition.
More information at: confluencefest.com