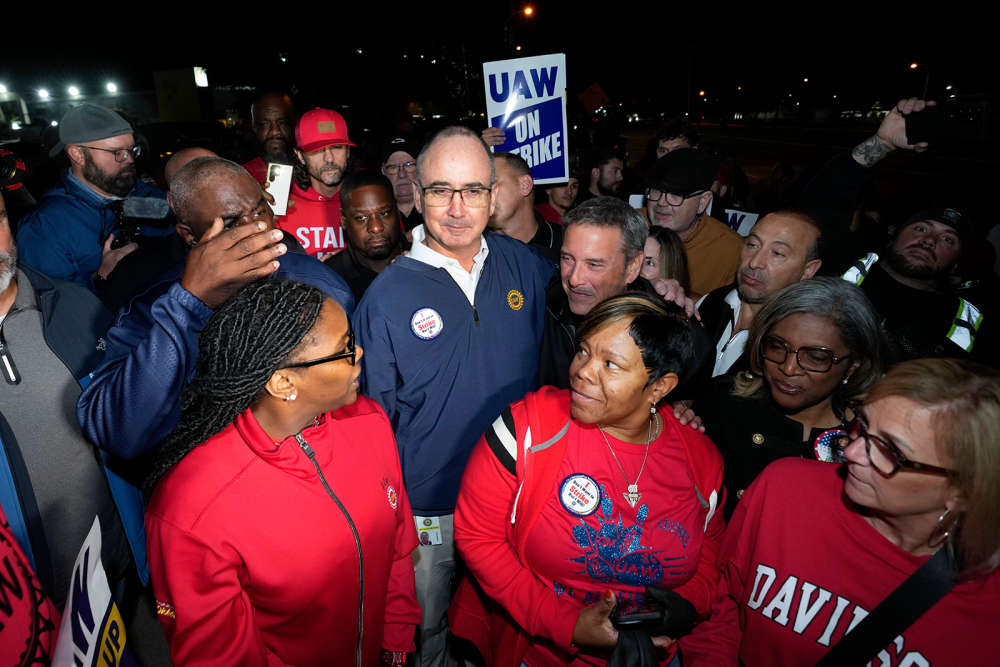 UAW President Shawn Fain says the union will expand their strike to more plants.
DETROIT- UAW workers went on strike a week ago at three assembly plants - A ford factory near Detroit, a GM plant outside St. Louis, and a Jeep plant owned by Stellantis in Toledo.
UAW President Shawn Fain said there has not been significant progress in contract negotiations with the automakers and more plants are being targeted for strikes.
The United Auto Worker strike against Detroit automakers will expand to 38 more parts plants at noon Friday, UAW President Shawn Fain announced.
The strike targets are specific to General Motors and Stellantis and did not include any additional Ford plants.
"We will shut down parts distribution until those two companies come to their senses and come to the table with a serious offer," Fain said.
The parts production shutdown will spread across 20 states. In Michigan, 13 parts plants in Pontiac, Belleville, Ypsilanti, Burton, Swartz Creek, Lansing and Flint.
The union is seeking pay raises of 36% over four years, an end to lower pay scales for new workers, a 32-hour work week for 40 hours of pay, as well as other benefits.
Some of the automakers have come back with proposals but they have been rejected by the union.
The automakers say they can't afford the union's demands. Their profits will be used to invest in the transformation to electric vehicles.
The impact of the strike has not been felt yet on dealer lots as it would take a few weeks before the Strike resulted in a significant shortage of new vehicles.