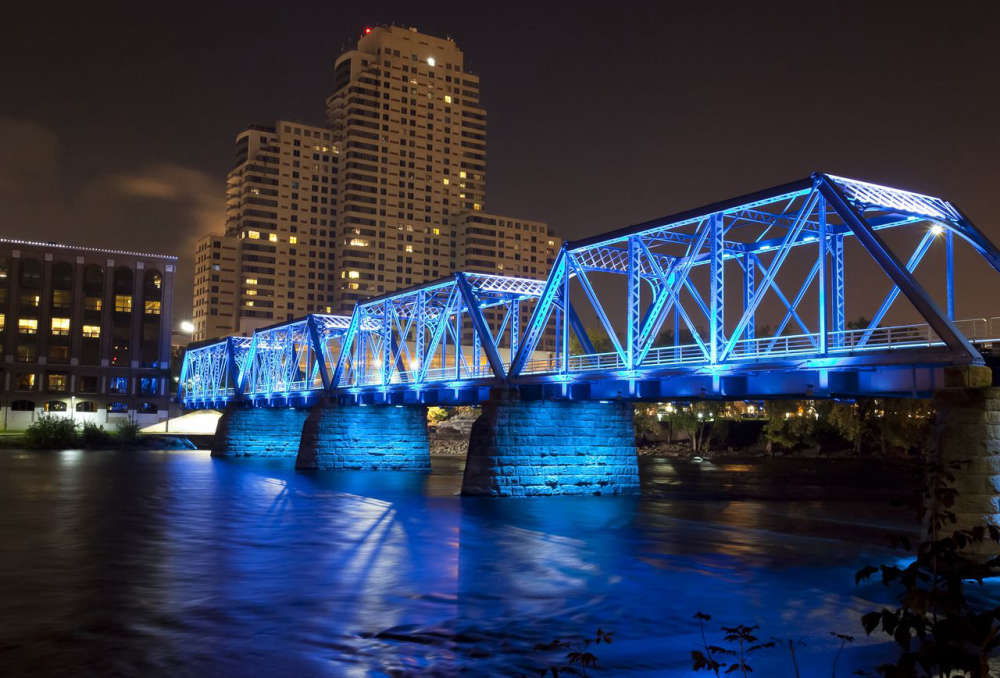 Blue Bridge, Grand Rapids, MI - photo credit: MLive / Cory Morse ( https://www.mlive.com/)
The city of Grand Rapids decides to close the Blue Bridge at night during ArtPrize....and maybe longer.
-The Blue Bridge in downtown Grand Rapids spans the Grand River and is located near the downtown campus of Grand Valley State University.
City leaders say the bridge will be closed from midnight until 6:00 a.m., at least during the weekends.
The closing was prompted by concerns for public safety and protecting ArtPrize installations.
They have not determined yet if the overnight closures will continue after ArtPrize is over. There are still concerns over safety and crimes that have been committed in that area. The bridge continues to become a late-night gathering spot for people.
Pearl Street and Fulton Street will stay open to allow for cars and pedestrians to cross the Grand River overnight.