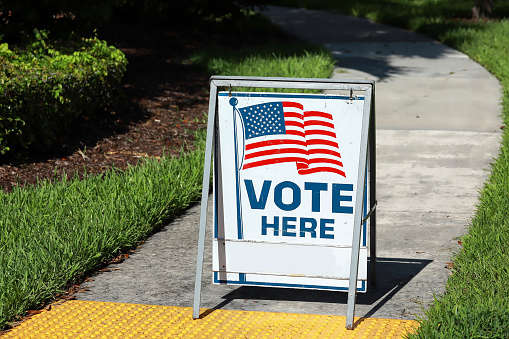 istockphoto unsplash.com
Tudor Dixon received over 40% of the votes in the gubernatorial primary race among other GOP candidates.
-Businesswoman and conservative commentator Tudor Dixon won the Republican primary for Michigan governor. She will go on to face Democratic Governor Gretchen Whitmer in the General Election November 8th.
(99% reporting) State of Michigan Govenor (R) :
Tudor Dixon - 40.57%
Kevin Rinke - 21.94%
Garrett Sodano - 17.91%
Ryan Kelley - 15.39%
Ralph Rebandt - 4.19%
U.S. Congress:
2nd District-
John Moolenaar - 65.22%
Thomas Norton - 34.78%
3rd District -
John Gibbs - 51.85%
Peter Meijer - 48.15%
5th District -
Tim Walberg - 67.20%
Sherry O'Donnell - 32.80%
Some State Senate winners from Tuesday included:
Jonathan Lindsey, Thomas Albert, Aric Nesbitt, Mark Huizenga, Roger Victory, Jon Bumstead, Roger Hauck
Some State House winners included:
Andrew Fink, Steve Carra, Joey Andres, Pauline Wendzel, Rachelle Smit, Ryan Malinoski, Nacy DeBoer, Greg VanWoerkom, Bryan Posthumus
The Secretary of State says the election process ran smoothly with only a few counties reporting trouble with modems.
Over 1 million people voted absentee.
Many local renewals were passed however some that were rejected included a NO vote for:
-Wayland Union School bond proposal
-Montague Public School bond proposal
-Jamestown Township library millage renewal
-Ionia community library proposal
-Edwardsburg public school bond proposal
-Olive Township road millage