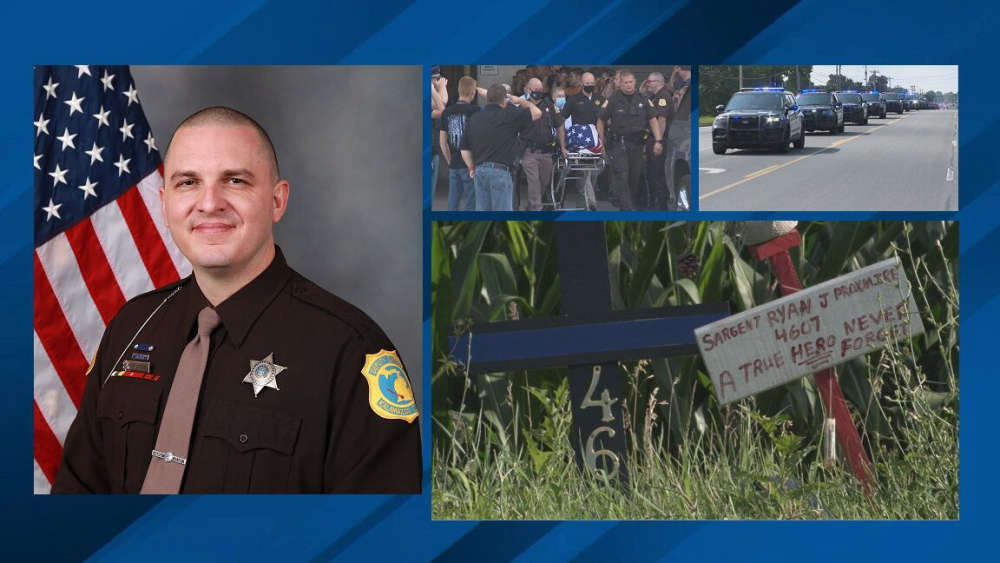 WWMT file photo: Sgt. Ryan Proxmire
It has been one year since the death of Kalamazoo County Sgt. Ryan Proxmire.
KALAMAZOO, Mich. - It was Saturday, Aug. 14, 2021 that Sgt. Ryan Proxmire responded to a gas station and was later fatally shot in the line of duty.
As the officer approached the suspect, he ran off and Sgt. Proxmire followed him and was shot during that pursuit. He died the next day.
A number of people gathered to remember the officer on Monday.
A section of US-131, between West U Avenue and mile marker 35 north of I-94, has been named after Sgt. Proxmire and is now known as the Sergeant Ryan J. Proxmire Memorial Highway.
His family thanked the Kalamazoo community for their continued support.
A scholarship is also being developed to help those who might be interested in entering the police academy.