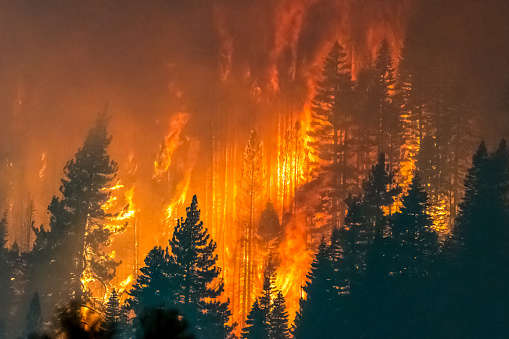 unsplash.com - image
The U.S. is deploying staff and equipment to Canada to help fire wildfires. Smoke is impacting air quality in the U.S., canceling events and effecting air travel.
-Over 400 wildfires are blazing in Canada and smoke is pouring across the United States causing hazy skies in major cities. Smoke from the blazes have intensified with the recent fires in Quebec, where about 100 were considered to still be out-of-control.
Some major cities are handing out masks. Events are also being canceled.
Michigan air has been affected, especially on the southeast side of the state. Thursday, the city of Detroit was ranked #5 in the world for "dirtiest air."
Those under an "air quality alert" are being advised to stay indoors. Those more at risk include the young, older people, pregnant woman, and those with pre-existing heart or lung issues.
You can check the air quality in your area by going to: airnow.gov and enter your zip code or city. The air quality in Grand rapids this morning is considered to be "unhealthy."
Air travel has been impacted with a number of cancelations and delays due to reduced visibility.
Air quality improvements are expected this weekend.