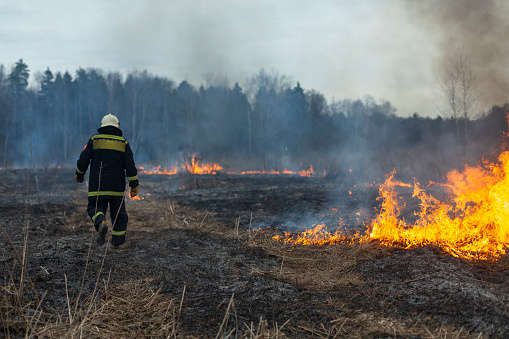 unsplash.com - image
An elevated fire risk continues across Michigan this week. Dry conditions resulted in the spread of a wildfire NE of Grayling over the weekend.
-The Michigan Department of Natural Resources reported that a wildfire began Saturday on private property near Staley Lake in Grayling. A campfire was not put out properly and wind reignited a fire that then spread to thousands of acres.
As the fire spread, part of I-75 was closed.
Some evacuations were ordered and the American Red Cross helped to coordinate efforts.
The DNR reports that early estimates listed 35 residences, 38 vehicles including 23 campers and three boats, and 58 outbuildings as threatened by the wildfire.
No injuries were reported.
Nearby perimeter roads were closed as crews worked to contain the fire.
A crew of firefighters arrived from the Wisconsin Department of Natural Resources with equipment to help knock out the last of the blaze.
Around 90% of the fire was contained by Sunday evening.