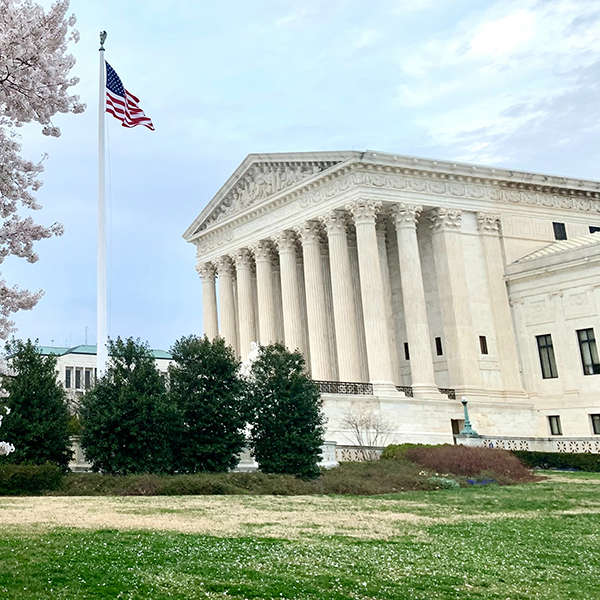 Key landmark decision today as the Supreme Court rules abortions are not a constitutional right. Sends the decision making capacity back to the states. Image courtesy of The US Supreme Court. 6/24/22.
The High Court ruled the law was faulty and should not have been enacted.
The US Supreme Court has struck down Roe vs. Wade, the ruling that made abortion legal in the United States. The decision released today turns the decision on abortion back to the states to decide, and that has elicited vastly different reactions. Roe was in place for 50 years.
Five High Court Justices, ruled that past arguments in support of abortion, were faulty and should not have been used as arguments in making Roe a right. The majority opinion also argued that there have been rulings that were overturned in the past, most notably laws discriminating against rights of African Americans in both equal rights, education, and marriage.
The Supreme Court also ruled 6-3 upholding a Mississippi law restricting abortions.
Dissenters argued Roe was already the law of the land and should have been left alone. There was no pressing need to overturn the decision, and the rights of women are being infringed. Chief Justice John Roberts agreed, and didn't vote to overturn Roe.
President Joe Biden took to the White House podium, calling the decision a sad day for America. He stated the decision will "have real and immediate consequences. State laws banning abortion are automatically taking effect today."
Pro-life groups have released statements celebrating the decision. Right to Life of Michigan's Barbara Listing calls the majority opinion a "monumental day" and that the ruling turns the decision-making ability back to the states," and "restore(s) legal rights to the unborn…"
The ruling has divided elected officials across the country. Some state's Attorney Generals, including Michigan AG Dana Nessel, say they will not enforce state laws banning the practice.