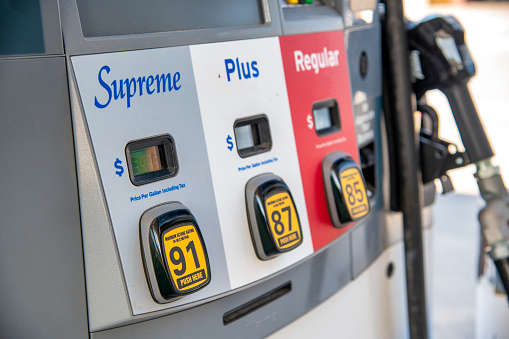 istockphoto unsplash.com
President Biden is asking Congress to suspend federal gasoline and diesel taxes for three month.
President Joe Biden is asking Congress to approve a three-month federal gas tax holiday, a move that could save consumers as much as 18 cents per gallon. He is also asking states to do their part in trying to bring prices down at the gas pump.
The relief – which would require action by Congress – would be a quick fix that critics have dismissed as a gimmick to appease the public. But it could provide some financial relief for Americans as we get closer to the July 4 travel weekend.
"President Biden understands that a gas tax holiday alone will not, on its own, relieve the run up in costs that we've seen," the White House said in a statement. "But the President believes that at this unique moment when the war in Ukraine is imposing costs on American families, Congress should do what it can to provide working families breathing room."
The proposal also calls for a temporary suspension of the diesel fuel gas tax, now at about 24 cents per gallon. That move could reduce the cost of transporting goods, since trucks run on diesel fuel.
Biden also called on states to ease their own gas taxes.
Michigan's Governor Whitmer, has called for a temporary suspension of the state's sales tax for gas. She also proposed sending working families a rebate to offset some of the costs of filling up at the pump.
Lowering the consumer price of gas could also increase demand, paradoxically causing prices to rise.
Further, reducing or suspending the gas tax depletes the federal Highway Trust Fund of monies for highways and mass transit, since the tax funds that pool.
Pres. Biden said in his statement that there was no need to reduce the trust fund, since the country was on track to reduce the federal deficit this year by a record $1.6 trillion. Further, he noted to reporters Tuesday afternoon, the bipartisan infrastructure law already is paying for needed repairs and building around the country.
Pres. Biden has also blamed oil companies for charging exorbitant prices for gas while making huge profits, leading an oil company executive to say the president needs a different approach.