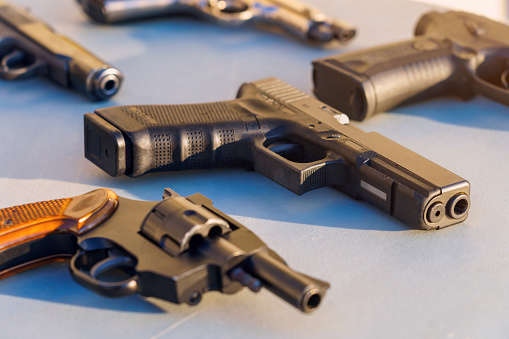 Gov. Whitmer signs Red Flag law - unsplash.com - image
Michigan joins a number of other states to have so-called 'red flag' laws.
-Michigan Governor Gretchen Whitmer was in Royal Oak Monday to sign bills that will enact red flag gun laws in the state.
The four-bill package signed by Gov. Whitmer would allow medical professionals, family members, guardians, current and former dating partners and police to petition a judge to remove the firearms of an individual who is believed to be at risk of using the weapons.
The legislation creates the state's first Extreme Risk Protection Orders, also known as 'red flag' laws.
Bills in the gun package are expected to go into effect next spring. They did not receive enough support in the legislature to go into effect immediately.
Opponents of the legislation say the bills infringe on second amendment rights and that they bypass due process within the court system. Some county sheriffs have said they believe the law is unconstitutional and would have a problem enforcing it in their counties.