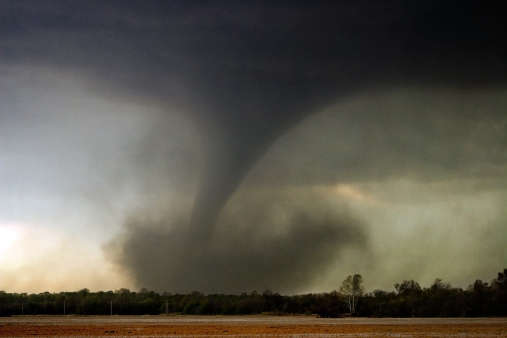 file photo
2 lives were lost and over 40 people were injured following a tornado that struck Gaylord Friday afternoon.
GAYLORD - Nealy all of the power has been restored, the curfew has been lifted, and most major roads are open again.
The EF3 tornado hit Friday afternoon with winds of up to 150mph and a path length of 16 1/2 miles for 20 minutes.
A number of businesses and homes were destroyed.
Two people, both in their 70's, who lived in a local mobile home park lost their lives. At least 44 people were injured. State Police say that all of the missing people are now accounted for.
Experts say extreme spring winds are uncommon in the area because of the Great Lakes but a cold system coming in from Wisconsin, collided with the warm weather in the Gaylord area to produce the severe weather.
The Otsego County United Way has been leading the way with volunteer efforts as the community works together to recover. They said a number of people from across the state have offered to help.
Governor Whitmer issued a "State-of-Emergency" for the area.
FEMA will start a full assessment on Tuesday.
The E-Free Church in Gaylord opened a temporary emergency shelter and was accepting donations. Today the shelter will be moved to the Otsego County United Way.
Christain radio station, The Promise FM, is based in Gaylord and they have listed a number of ways people can help and other information on their website.
Gaylord is known as the Alpine Village and are planning to celebrate its 100th birthday this summer.
Big Ticket Christian Music Festival is set to take place in July. The fairgrounds where the festival is held, did not sustain any major damage from the tornado.