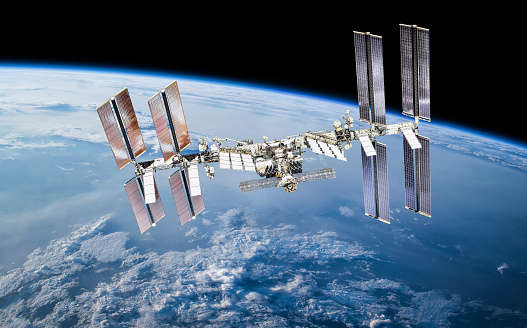 International Space Station - unsplash.com
On Sunday, astronauts from Saudi Arabia rocketed toward the International Space Station on a chartered flight.
The four astronauts should reach the International Space Station in their capsule Monday morning.
They will spend just over a week there before returning home with a splashdown off the Florida coast.
The crew includes:
-Rayyanah Barnawi, a stem cell researcher, who became the first woman from Saudi Arabia to go into space.
-Ali al-Qarni, a fighter pilot with the Royal Saudi Air Force.
-Knoxville, Tennessee's John Shoffner, former driver and owner of a sports car racing team that competes in Europe
-Chaperone Peggy Whitson, the station's first female commander who holds the U.S. record for most accumulated time in space: 665 days and counting.
It's the second private flight to the space station organized by Houston-based Axiom Space. The company plans to start adding its own rooms to the station in another few years, eventually removing them to form a stand-alone outpost available for hire.
Axiom won't say how much Shoffner and Saudi Arabia are paying for the planned 10-day mission. The company had previously cited a ticket price of $55 million each. The guests will have access to most of the station as they conduct experiments, photograph Earth and chat with schoolchildren back home, demonstrating how kites fly in space when attached to a fan.