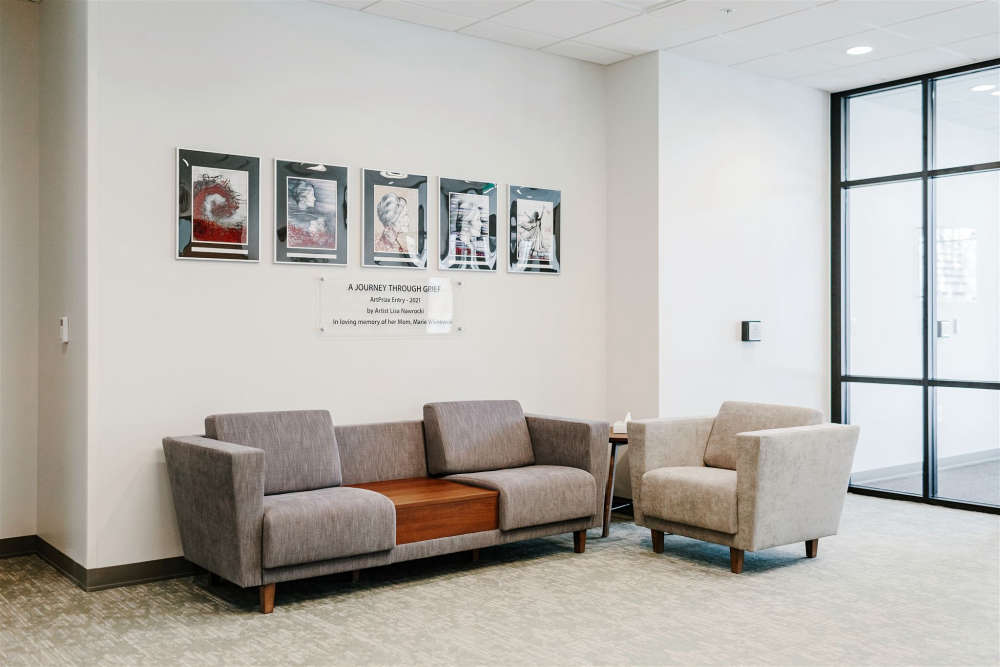 faithhospicecare.org
A new $2 million dollar facility at Holland Home aims to help increase demand for grief support services in the Grand Rapids area.
(GRAND RAPDIS, MI) - Faith Hospice, Holland Home's hospice division, recently opened the doors to the Van Andel Hope & Healing Pavilion thanks in part to the continued support of the Van Andel family. Amy Van Andel was a former Faith Hospice nurse.
Occupying the entire lower level of Trillium Woods, the region's only inpatient hospice facility, the completion of this project allows all Faith Hospice staff and volunteers to work together under one roof and meets the growing needs for bereavement services for the families that Faith Hospice serves across West Michigan.
Key features of the new facility include:
Grief Support Center, to provide private and individual grief counseling as well as group and family counseling and gatherings.
Hospice Training & Education Lab - a training facility that will create a Hospice Patient Care space to train staff and volunteers through role paying and skills testing.
Consolidated Office Space & Staff Renewal Area - which will bring all Faith Hospice staff under one roof to allow for better collaboration when caring for patients.
Beyond providing high-quality hospice care for patients, Faith Hospice also supports their patients' loved ones through grief counseling. Recognizing that everyone grieves in their own way, their Bereavement Team walks alongside those struggling with the loss of a loved one, supporting them as they take steps toward healing.
To increase its capacity to provide these services, Faith Hospice has built out the lower level of its Trillium Woods building. With generous support from donors and the community, the Van Andel Hope & Healing Pavilion is ready to welcome people and further the organization's mission to serve.