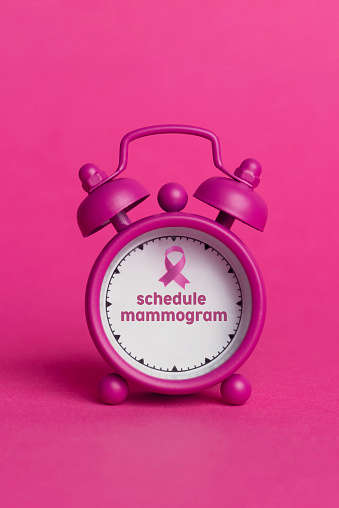 Women may want to consider getting a mammogram every-other-year at the age of 40.
- The U.S. Preventive Services Task Force is proposing a change to breast cancer screening recommendations.
The U.S. Preventive Services Task Force is an independent, volunteer panel of national experts in disease prevention and evidence-based medicine. The Task Force works to improve the health of people nationwide by making evidence-based recommendations about clinical preventive services.
In 2009, the Task Force advised against routine mammograms for women in their 40s and encouraged them to make an individual decision. Now, in light of new science, the task force is recommending women at average risk for breast cancer get mammograms every other year starting at age 40.
The new recommendations are not for women at high risk for breast cancer.
According to the Radiological Society of North America, the rate of metastatic breast cancer among women between 25 to 39 is up 32 percent since 2009.
Many doctors think women should have annual mammograms starting at 40.
The American Cancer Society recommends beginnings screenings every year but at age 45.
Nancy Brinker, the founder of the Susan G. Komen breast cancer foundation, said lowering the age for initial screenings to 40 is critical. "Screening is an issue that has gone back and forth in medical circles and health care circles. At the end of the day, we know a woman is screened on a regular basis at a certain age, and particularly women who might have at-risk factors such as their background or genetic factors, we know that over time it saves lives," said Brinker.
Breast cancer accounts for more than 43,000 deaths every year and is the second leading cause of cancer deaths among women.
According to the U.S. Preventive Services Task Force, Black women are much more likely to die of breast cancer and get cancers at younger ages. The Task Force is calling for more research to try to understand this significant health disparity.