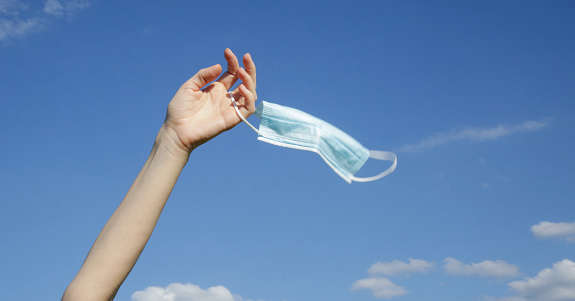 istockphoto
A federal judge says the CDC can't enforce a mask mandate on public transportation.
Last week we were told that the mask mandate would be extended another two weeks until at least the first part of May.
Monday, a federal judge in Florida ruled that the federal mask mandate exceeded the authority of the CDC. The judge said the CDC failed to justify the order and didn't follow proper rulemaking procedures.
United, American, Southwest, Delta, Alaska and other airlines late Monday said they were dropping their face mask requirement effective immediately given a federal judge's ruling.
The US Centers for Disease Control and Prevention continues to recommend mask wearing for passengers using indoor public means of transportation.
The mask mandate, announced in January 2021, had been set to expire Monday. But the Centers for Disease Control and Prevention announced last week that it would keep it in place until May 3 to allow more time to study the BA.2 omicron subvariant of the coronavirus that is responsible for the majority of cases in the country. It was the mask mandate's fifth extension despite repeated requests from airlines and other travel industry officials to ease restrictions.