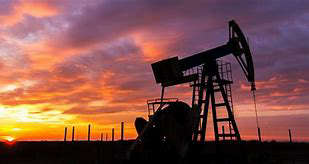 image - reserve-energy.com
One million barrels of oil will be released per day, for 6 months.
WASHINGTON - President Biden announced Thursday that he will release 1 million barrels a day from the nation's Strategic Petroleum Reserve to try to offset the loss of Russian crude oil from world markets and cut the cost that Americans are paying at the pump.
The release is the biggest withdrawal in the reserve's more than 46-year history.
He says one million barrels of oil from the U.S. Strategic Reserve will be released per day over the next six months.
"The scale of this release is unprecedented: the world has never had a release of oil reserves at this 1 million per day rate for this length of time," a White House statement read. "This record release will provide a historic amount of supply to serve as a bridge until the end of the year when domestic production ramps up."
A senior administration official said that the first barrels would hit the market in May and that the draw-down of US strategic reserves would serve as "a bridge" to greater supplies. He said the administration is "committed to restocking the reserve once we're through this emergency."