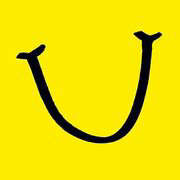 file image: laughfestgr.org
LaughFest brings together people to honor laughter as an essential part of emotional health and wellbeing.
Gilda's LaughFest, the nation's first-ever community-wide festival of laughter, has quickly earned a reputation for being one of the nation's marquee events for both participants and artists. This major Midwest festival is based in Grand Rapids and includes events throughout West Michigan. Created by Gilda's Club Grand Rapids and launched in March 2011 to celebrate laughter for the health of it, the festival features stand-up, improv, showcases and a variety of seriously funny stuff.
LaughFest raises funds and awareness for a very important cause – Gilda's Club Grand Rapids. Gilda's Club Grand Rapids is a vibrant FREE emotional health support community of children, adults, families and friends on any kind of cancer journey or those grieving a death due to any cause.
Proceeds from Gilda's LaughFest and LaughFest's High Five Campaign benefit Gilda's Club Grand Rapids, and 100% of those funds stay in West Michigan.
The 2023 festival will be held from March 8 to March 12, 2023.
The Clean Comedy Showcase - Returning to The B.O.B and Dr. Grins Comedy Club with dinner options and a new brunch show. It features six different, nationally touring comedians presenting without profanity or vulgarity. The performers in this year's showcase are Meghan Hanley, Mike Paramore, Laura Peek, Steven Rogers, Irene Tu and Jenny Zigrino. The comedians will perform the showcase twice from March 9-10 and three times on March 11, with one show including brunch at 11 a.m.
The LaughFest website provides a schedule of events and information at: https://www.laughfestgr.org