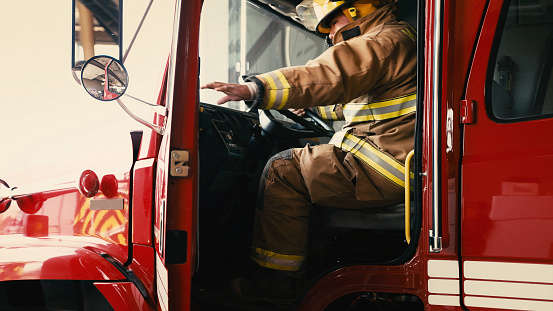 Our flags will be lowered today and tomorrow as we remember two firefighters who lost their lives while on duty.
Michigan flags have been lowered to half staff Friday and Saturday as we honor and remember Flint firefighter Ricky Hill, Jr. and Ethan Quillen of Paw Paw. Both of the funerals will be taking place this weekend.
Ricky Hill Jr. graduated in 1991 from Carman-Ainsworth High School and joined the Flint Fire Department in 2007. Hill was a public servant within the Flint Fire Department. He was a member of Corunna Road Baptist Church. Hill was also a devoted husband to his wife and father of two.
Hill, 49, died while at the scene of a fire on the Flint's southeast side.
The fire happened took place shortly after 2:30 p.m. Saturday, Feb. 25 in a residential unit at the Elms Mobile Home Park off South Dort Highway.
Hill reportedly collapsed at the scene and was rushed to Hurley Medical Center, where he was pronounced deceased.
A statement from the city said Hill died after suffering a possible heart attack.
The Paw Paw community will come together on Saturday to say their final farewell to Lt. Ethan Quillen. He was a former marine and volunteer firefighter and will be given a full military and fire service.
Quillen died after coming into contact with a downed power line during the ice storm.
A GoFundMe has been created by the department to help his wife and daughter, and so far it has raised nearly $120,000.
Michigan State Police ruled the death an accident, and said the power line belonged to Consumers Energy.
Community members lined the streets of Red Arrow Highway when he was taken from the hospital to the funeral home last weekend. First responders from across the state are expected to make their way to Paw Paw on Saturday.
Quillen will be laid to rest on Saturday, March 4 at Paw Paw High School. A visitation will begin at 10 a.m., and the service will start at 12:30 p.m. Quillen will be buried at Oakwood Cemetery in Allegan.
Quillen was a husband, father, and a beloved member of the community. He will be missed greatly and remembered as a hero.