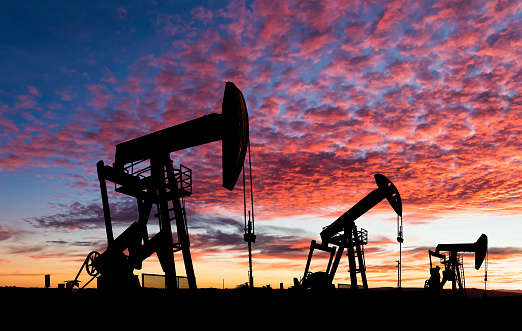 istockphoto unsplash.com
The Biden administration said it is approving the huge Willow oil-drilling project in NW Alaska.
(ALASKA) - The Willow oil-drilling project is located on Alaska's petroleum-rich North Slope.
The Willow approval by the Bureau of Land Management would allow three drill sites, which would include up to 199 total wells. Two other drill sites proposed for the project would be denied.
Houston-based ConocoPhillips will relinquish rights to about 68,000 acres of existing leases in the National Petroleum Reserve-Alaska.
Climate activists were not happy that President Biden approved the project. They say that allowing the drilling plan to go forward would be a major breach of Biden's campaign promise to stop new oil drilling on federal lands.
ConocoPhillps says the project could produce up to 180,000 barrels of oil a day, create up to 2,500 jobs during construction and 300 long-term jobs, and generate billions of dollars in royalties and tax revenues for the federal, state and local governments.
Sen. Lisa Murkowski, R-Alaska, said Monday the decision was "very good news for the country." "Not only will this mean jobs and revenue for Alaska, it will be resources that are needed for the country and for our friends and allies," Murkowski said. "The administration listened to Alaska voices. They listed to the delegation as we pressed the case for energy security and national security."
The White House did announce on Sunday that Pres. Biden will prevent or limit oil drilling in 16 million acres in Alaska and the Arctic Ocean. The plan would bar drilling in nearly 3 million acres of the Beaufort Sea and limit drilling in more than 13 million acres in the National Petroleum Reserve.
Areas to be protected include the Teshekpuk Lake, Utukok Uplands, Colville River, Kasegaluk Lagoon and Peard Bay Special Areas, collectively known for their globally significant habitat for grizzly and polar bears, caribou and hundreds of thousands of migratory birds.