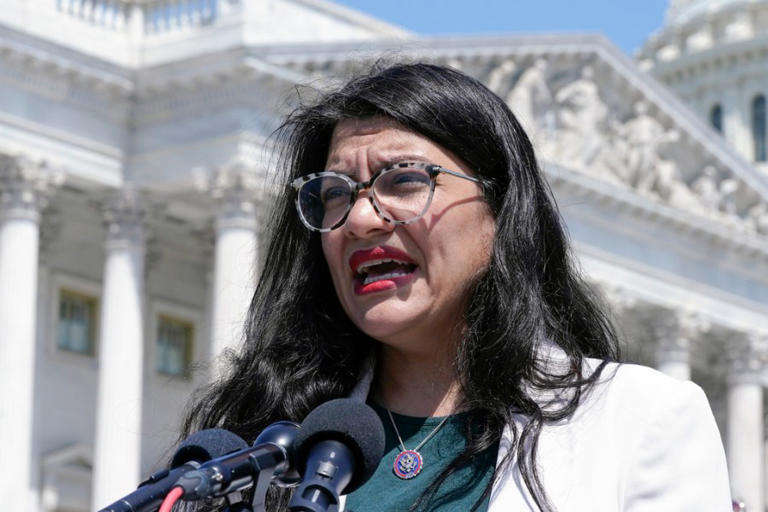 The House voted to censure Democratic Rep. Rashida Tlaib of Michigan to rebuke her rhetoric about the Israel-Hamas war.
Democratic Rep. Rashida Tlaib of Michigan is the only Palestinian American in Congress.
The 234-188 tally came after enough Democrats joined with Republicans to censure Tlaib. The vote condemns her behavior but doesn't deny privileges in Congress or expel her. It is one step below expulsion from the House.
The three-term congresswoman has long been a target of criticism for her views on the conflict in the Middle East.
Republican Rep. Rich McCormick of Georgia pushed the censure measure in response to what he called Tlaib's promotion of antisemitic rhetoric. She also is accused of spreading misinformation on the Israel/Hama war.
Tlaib defended her stance, saying she "will not be silenced and I will not let you distort my words."
Tlaib added that her criticism of the Jewish state has been directed toward its government and its leadership under Prime Minister Benjamin Netanyahu.
Criticism against Tlaib reached new heights after the Oct. 7 attack by the terrorist group Hamas left hundreds of Israelis dead.
Tlaib has family in the West Bank and came under heavy reproval after she failed to immediately condemn Hamas after the attack.