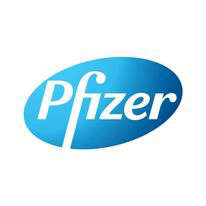 Pfizer says they will be laying off some 200 workers at their plant in Portage.
PORTAGE, Mich. —Pfizer announces that some 200 employees at the Kalamazoo area plant will be laid off.
The pharmaceutical giant said the reason is due to lower demand for the COVID-19 related products.
The company said they are downsizing some other plants and operations as well.
Pfizer said they will continue to evaluate their operations to make sure they are using their facilities efficiently.
"Considering the lower-than-expected utilization for our COVID-19 products - Comirnaty and Paxlovid – Pfizer launched an enterprise-wide cost realignment program to support future revenue expectations. As a result, we are anticipating an impact to approximately 200 employees at our Kalamazoo, MI site."

"Pfizer does not take these changes lightly. All decisions that impact people, processes and initiatives will be made with transparency, compassion and respect. We also remain committed to our patients and will continue to produce the COVID-19 vaccine to meet demand."
—Pfizer