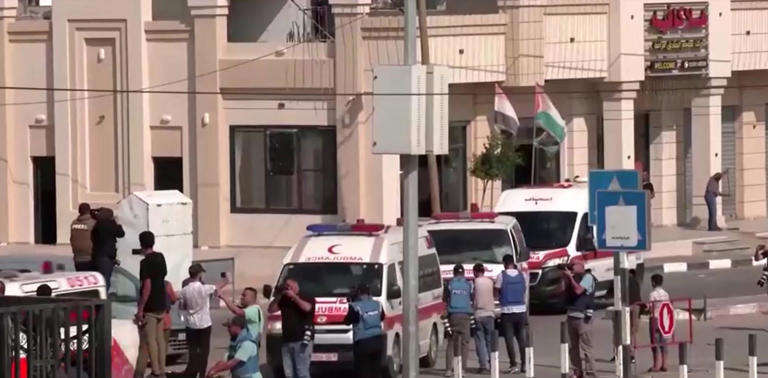 Some 400 Americans were said to be in Gaza and now the U.S. State Department says many will be able to flee into Egypt.
-Hundreds of Americans who were trapped in Gaza appeared set to leave. Many will be able to cross the border into Egypt after it opens the Rafah border crossing for the first time since Oct. 7.
Some 400 American nationals were reportedly approved to cross over the border on Thursday.
At least five nongovernmental organization workers who have been confirmed as Americans, were confirmed to have crossed over to Egypt by their respective humanitarian organizations.
President Biden said more people will be able to leave Gaza in the days ahead. He said the U.S. is working to get Americans out of Gaza as soon and as safely as possible.
The State Department said the situation in Gaza "remains extremely fluid." Americans and their family members who want to leave Gaza will be emailed departure instructions over the next few days.
In a statement on Thursday, the Egyptian foreign ministry said that Egypt will help evacuate "about 7,000" foreigners and dual nationals from the Gaza Strip.