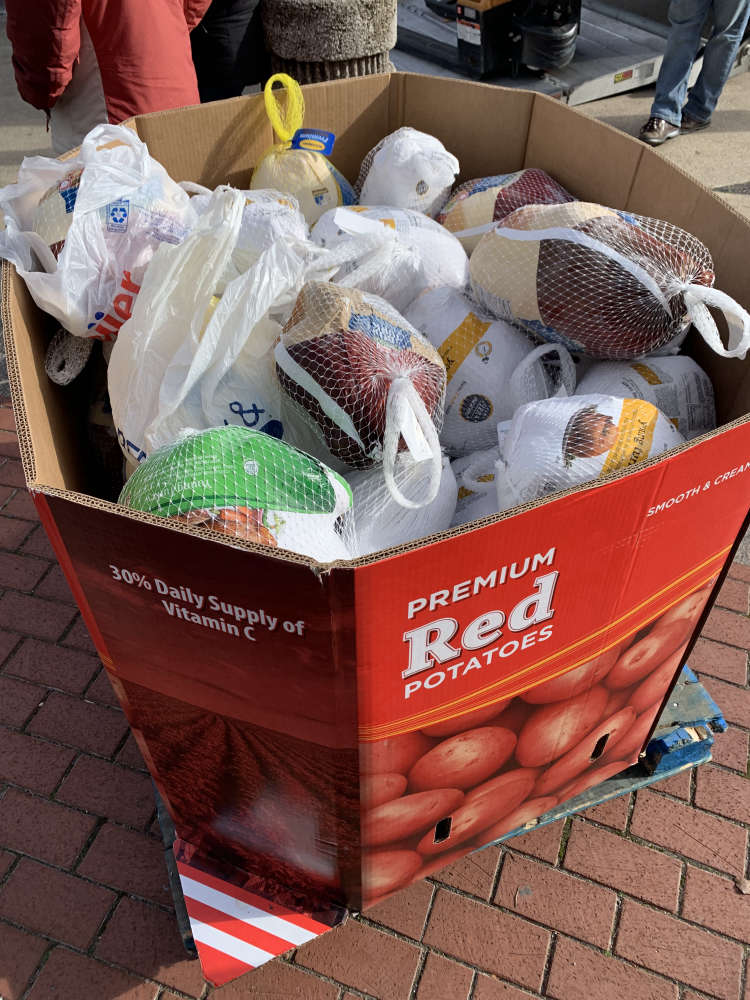 Outside Celebration Cinema North, Mel Trotter Ministries volunteers are collecting thousands of turkey's for distribution this Thanksgiving. Image courtesy of Joel Hill. 11/16/22.
The 19th annual event collects thousands of turkey's to help families in the area, celebrate the Thanksgiving season.
Mel Trotter Ministries annual turkey drop is taking place until 7pm.
Beth Fisher with Mel Trotter in Grand Rapids, says the need this year is compounded by several factors. "It's honestly greater than ever. We've all been impacted by inflation. And so, from fuel at the pump to specifically groceries, we are all impacted by that. So certainly the population that we serve, and those in need in the community, even more."
Fisher says the goal is greater than their own ministry. They want to be able to distribute to the broader community. Last year, they raised close to five thousand turkey's in actual donations and monetary gifts. Extra turkey's were used by Feeding America.
Mel Trotter's goal is five thousand turkeys again, but Fisher says the needs they know of are greater than that number. They are looking for more help. You can visit Celebration Cinema North or South or their downtown ministry location to drop off a bird. You can also donate on their website if you can't drop off a physical turkey. Mel Trotter will distribute turkey's through Feeding America West Michigan.
For more information, visit Mel Trotter Turkey Drop.