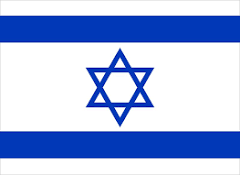 The U.S. and others have urged Israel to let more humanitarian aid into the Gaza Strip.
-The White House reported that Israel has agreed to daily four-hour pauses in fighting across northern Gaza to allow more humanitarian aid into the region.
Israel also was opening a second corridor for civilians to flee the areas.
The United States and several others have been urging Israel to provide more time for safe passage and the safe flow of humanitarian aid into Gaza.
Western and Arab officials gathered in Paris yesterday to discuss ways of providing more aid to civilians in Gaza. The Group of Seven also called for the delivery of food, water, medicine and fuel.
"The fighting continues against the Hamas enemy, the Hamas terrorists,'' Israeli Prime Minister Benjamin Netanyahu said in a Fox News interview that aired Thursday. "But in specific locations, for a given period of a few hours here, a few hours there, we want to facilitate a safe passage of civilians away from the zone of fighting. And we're doing that.''