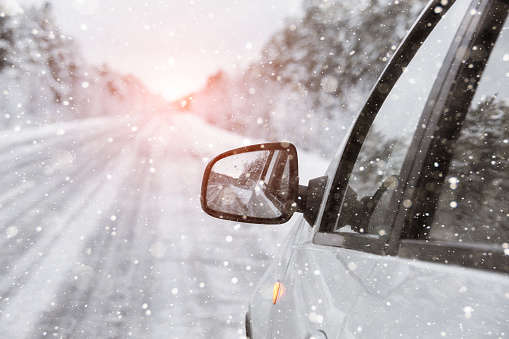 It was a record setting snowy October 31st and the heavy snow brought down branches and power lines and closed a number of schools along the lakeshore.
West Michigan – Consumer Energy says over 30,000 of their customers were without power this morning.
The heavy snow and broken branches brought down power lines yesterday and crews have been working to restore service. Most should have it back by mid-day. At one point some 320 wires were reported down in Muskegon County.
The heavy snow resulted in slippery roads and poor visibility especially along the lakeshore. Police reported thousands of accidents, along with a few injuries.
In Ottawa County's Park Township, the driver of a minivan lost control and struck a West Ottawa school bus with 30 students. There were no injuries on the bus but the driver of the van is recovering from injuries.
The hardest hit areas from the storm were the cities of Muskegon, Muskegon Township and North Muskegon.
North Muskegon received around 11 inches of snow.
This Halloween ranked among the coldest on record and some had to either postpone or cancel trick-or-treating.