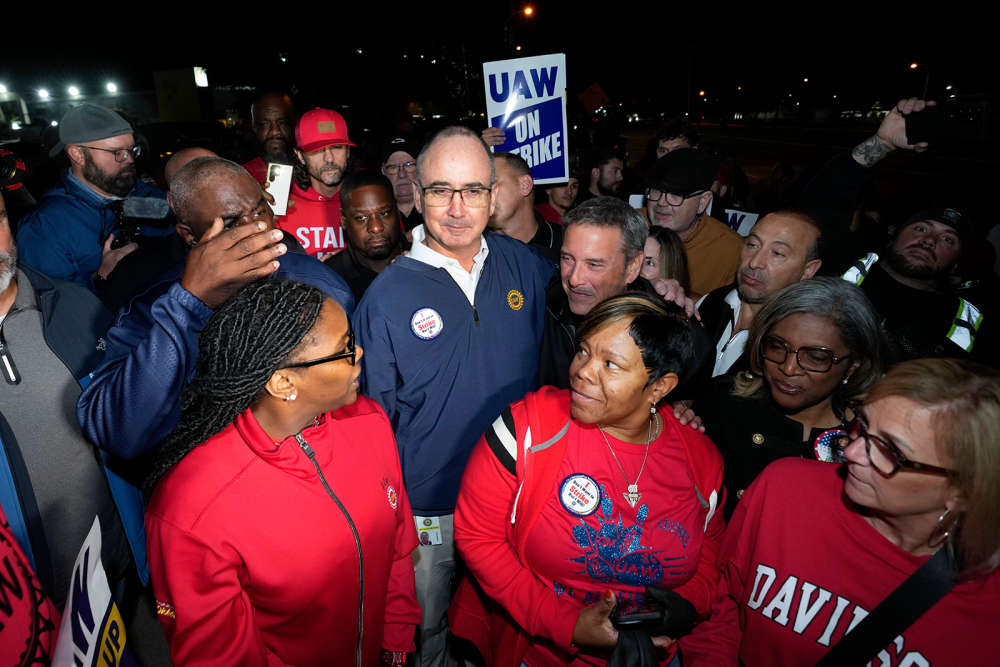 All three of the big three automakers in Detroit apparently have a deal with striking UAW members.
(DETROIT, Mich.- Detroit Free Press) - General Motors and the United Auto Workers have reached a tentative agreement, less than 48 hours after the union struck the automaker's Spring Hill Assembly plant in Tennessee where it produces popular Cadillac SUVs and various engines used in other models across its four brands, the Detroit Free Press has learned.
The UAW already has a tentative agreement that it reached with Ford Motor Co. last Wednesday. It reached a deal with Stellantis on Saturday that mirrors the one it has with Ford.
Despite marathon bargaining sessions with GM that ran into the early morning hours over the past few days, the two sides had been at a standstill, prompting the union to order the walkout at Spring Hill and ratcheting up the pressure on GM to get a tentative agreement.
No details on the agreement between GM and the UAW were known at the moment, but two sources with knowledge of the negotiations told the Detroit Free Press over the weekend that GM had at that time offered matching financials to the Ford deal. That including a 25% wage increase across the life of the contract, a reinstatement of the cost-of-living adjustment and the same profit-sharing formula. A vote is expected after local union leaders review the contract terms with members in the coming days.
UAW President Shawn Fain outlined the top items in the Ford contract Sunday night saying he and union negotiators "wholeheartedly" endorse it for ratification. He urged people to visit www.uaw.org/ford2023 for more details.
The pressure was intense on GM to get a tentative agreement with the UAW, especially with the elevated strike action at Spring Hill Assembly, labor experts said after Ford and Stellantis both got deals done.
A big motivation is cost. On Tuesday, GM said the union's targeted Stand Up Strike would be costing it about $200 million a week in lost production revenues going into the fourth quarter based on the plants that were down at that time. That figure did not include GM's Arlington Assembly plant in Texas where GM builds its profit-making big SUVs, which the UAW struck later that day. It also did not include strike action against Spring Hill Assembly. Stellantis has not yet released a cost figure, but labor experts estimate it would be similar to GM's cost.