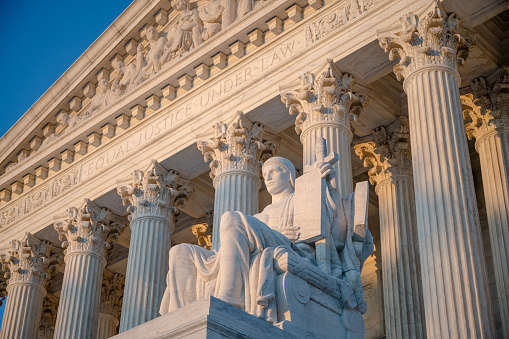 file photo
The Supreme Court stops the Biden administration from enforcing vaccine requirements for employees at large businesses.
The U.S. Supreme Court on Thursday, stopped the Biden administration's vaccine-or-test requirement for large businesses.
If the mandate for large businesses were to have taken effect, unvaccinated employees would have been required to wear masks at work and undergo weekly COVID-19 testing.
The court will allow a vaccine mandate for most of the health care workers. It will allow for religious and medical exemptions.
The lawsuit challenge was brought by those saying the Biden administration overstepped the authority of the Occupational Safety and Health Administration by seeking to impose a vaccine requirement. More than 80 million workers would have been impacted by the mandate.
The President said it will now be up to states and individual employers to decide how they want to proceed with mandates on vaccines.