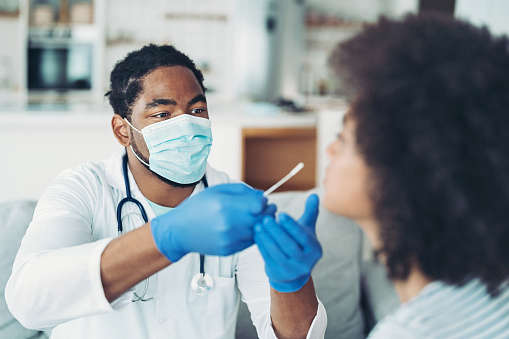 iStock Photo on unsplash.com
Several fake COVID-19 testing sites and fake at-home tests have been reported in West Michigan.
(BBB) - The Better Business Bureau Serving Western Michigan is warning people to be on the lookout for fraudulent COVID-19 testing sites.
BBB is investigating multiple complaints of potentially fake testing sites in the area.
Fake locations are being identified where scammers take people's personal information, including Social Security numbers, credit card information, and other health information to steal identities and gain access to financial information.
The BBB says many people don't realize they are being scammed until they don't get the results of their tests. People should make sure they are getting tested through a legitimate company which is found through a local health department.
You are also encouraged to talk to your doctor to refer you, check your local health department's website, and even the Center for Disease Control and Prevention has a detailed guide to testing for COVID-19.
Meanwhile, starting Saturday, private health insurers will be required to cover up to 8 home COVID-19 tests per month for people on their plans.