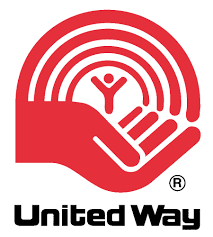 logolynx.com
Saturday marks the 20th anniversary of 9/11. Communities have planned special events including a "Day of Service" in the Grand Rapids area.
(United Way) - Each year on September 11, people across the world volunteer in their local communities in tribute to the individuals lost and injured in the attacks, first responders, and the many who have risen in service to defend freedom.
With support from United Way Worldwide and AmeriCorps, Heart of West Michigan United Way is engaging 300 volunteers of all ages in an event to honor the day's 20th anniversary.
Volunteers will learn about and discuss the September 11 National Day of Service and Remembrance and the importance of emergency planning and preparedness, as well as create and distribute 1,200+ Family Emergency Preparedness Starter Kits for families in Grand Rapids.
---
Assemble emergency response kits for yourself and your community. Volunteers will each assemble four kits, one for themselves and three to be donated to programs that will distribute them in the 49507 zip code. Before packing supplies, volunteers will color tiles for a matching game and write a letter of thanks to a local first responder.
In addition to volunteering, we will also have a resource fair highlighting local emergency response agencies. They will be providing information on how to prepare and respond to an urgent situation. Chat with their staff and make a plan for yourself and your family.
If you have any questions or would like to get involved as an emergency response agency, please reach out to Maribeth Groen.
By attending the 9/11 Day of Service and Remembrance event volunteers agree that Heart of West Michigan may use photographs of me or my minor children with or without my name and for any lawful purpose, including for example such purposes as publicity, social, advertising, and Web content. If you do not want my or my child(ren)'s photo to be taken, you must notify staff when registering at the event.
*Masks are strongly recommended for the indoor activities of the event.
9/11 DAY OF SERVICE
Kroc Center2500 Division Ave. S , Grand Rapids, MI 49507