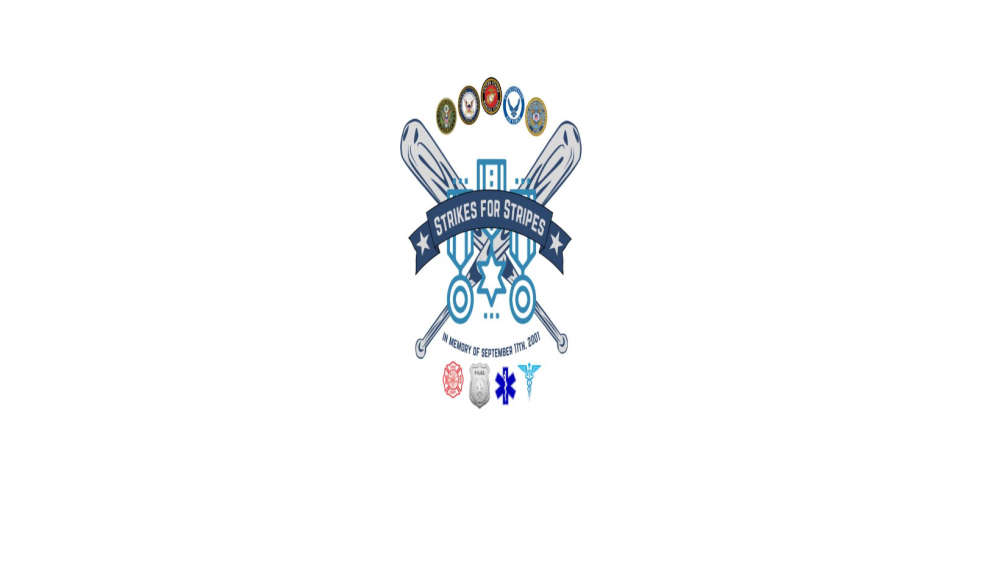 Strikes for Stripes looks to help vets and first responders deal with health care costs. Image courtesy of Strikes for Stripes. 9/7/21.
A charity softball game looks to honor first responders while raising money to help cover costs for their health care.
It will be veterans versus first responders but its for a good cause.
On September 11 at Cornerstone University, the two sides square off for a charity softball game at DeWitt Field. They'll be raising money for the Hero Service Wellness Program, an effort to help cover healthcare costs for veterans and first responders.
This fund can be used for continuing Mental Health/Rehab Treatment, or assistance with purchasing quality of life items needed as a result of a related service injury.
Gates open at 6:30pm on 9/11 with the game scheduled to start at 7pm.
Come to the area before the game and view the first responder and military vehicles that will be on display.
For more information, visit the Strikes for Stripes Facebook page.