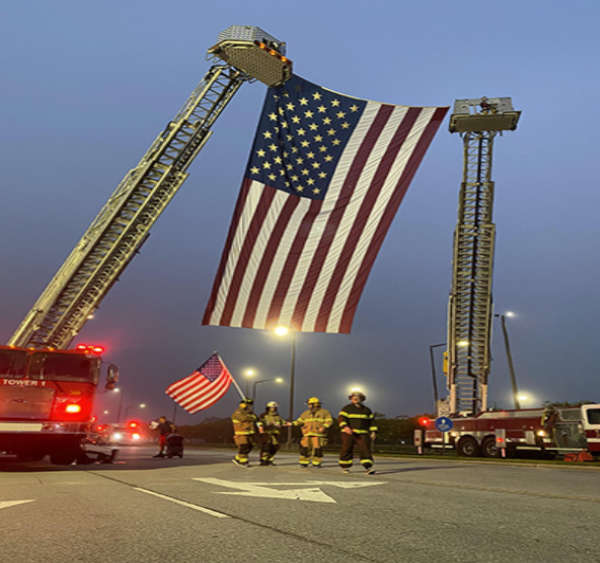 Military, law enforcement, and fire fighters will commemorate the 9-11 attacks with a show of unity on military bases. Photo courtesy of the Fort Stewart Public Affairs Office.
Military members are commemorating 9/11 with a demonstration of unity.
The 20th anniversary of 9/11 affected military and law enforcement members in a unique way.
"Sept. 11 means many things to every one of us but one thing is certain - It's a time that we should hold dear to our hearts." Jay McGraw, Fort Stewart-Hunter Army Airfield Fire Emergency Services chief says because of that, their base will hold a commemorate run to honor those who lost their lives.
Fort Stewart-Hunter Army Airfield 9-11 Remembrance Run will begin on September 10th to honor first responders who raced to save others 20 years ago. Participating Units are encouraged to wear their company colors to show their support for these heroes and their surviving families.
McGraw says its a demonstration of unity. "We remember where we were. We remember the country uniting like never before. We remember the heroes," and McGraw calls the event a time to unite in honor of those lost.