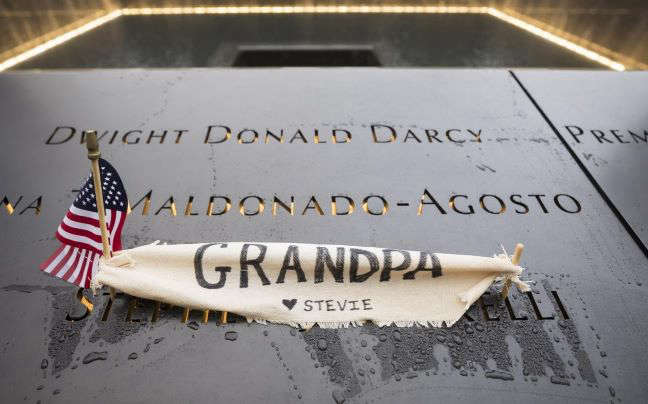 The 20th anniversary of 9/11 will be marked with ceremonies and remembrances across the country. Photo courtesy of the 9/11 Memorial and Museum.
The commemoration of the 20th anniversary of the attacks on the World Trade Center towers will be marked with a respectful solemnity.
Every year since 2001, the anniversary of the 9/11 attacks are marked with the recitation of the names of those killed, as well as a bell tolling their loss.
This year will be no different but several other demonstrations of remembrance will be conducted at the site of the Twin Towers.
The Tribute in Light display will be lit, showcasing two twin beams of light traveling over four miles into the sky. The twin beams will be visible from miles away from their location.
As part of that tribute, multiple other buildings in New York and around the country will showcase tall buildings in sky blue to honor the lives lost. Among them are the Empire State Building, One World Trade Center, 7 WTC, the Metropolitan Opera, Lincoln Center Plaza, Bank of America Tower, and the Federal Reserve Bank of New York.
For more information visit Twin Towers.