Father Daughter Banquet (Kalamazoo)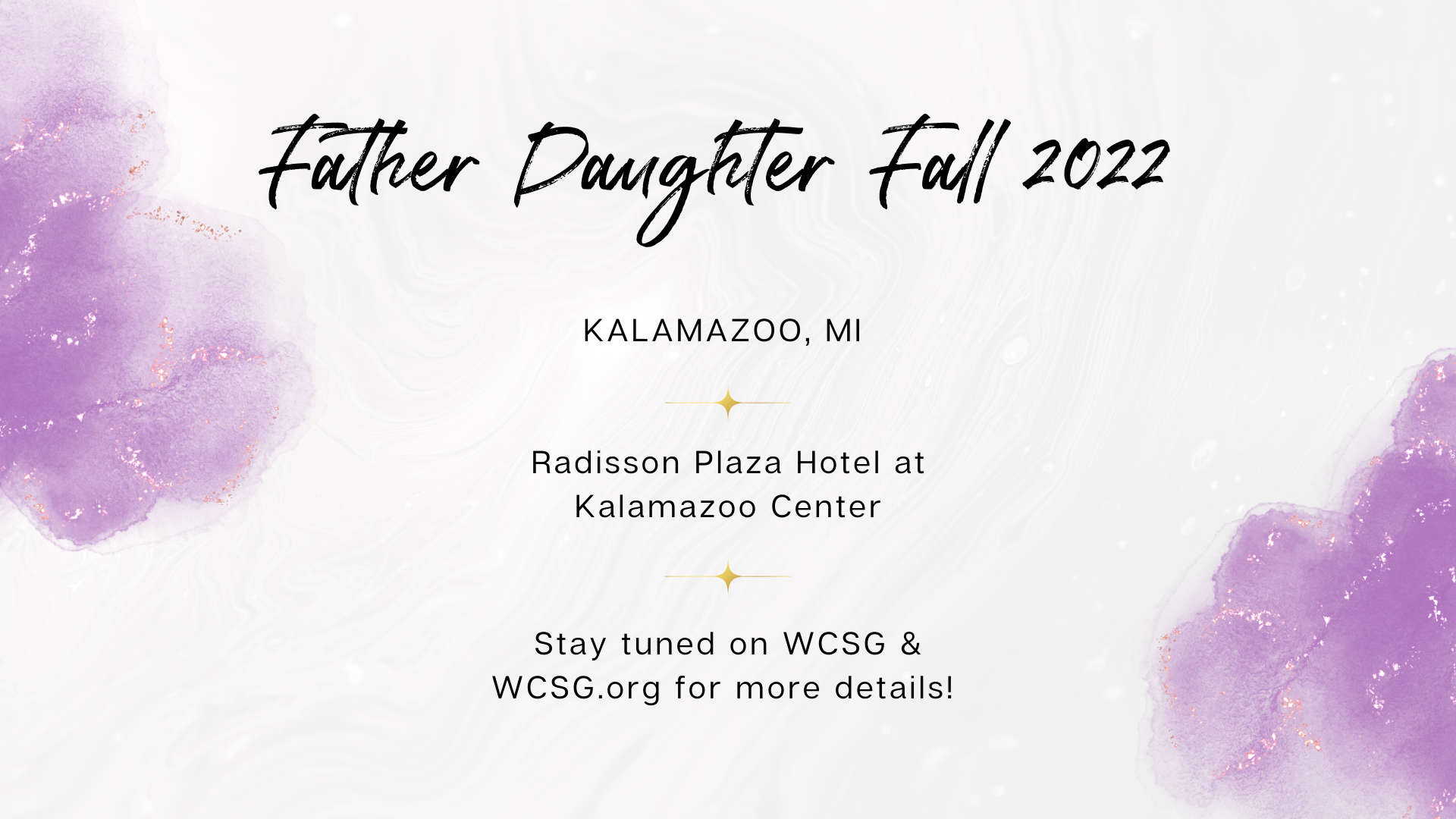 Father Daughter is headed to Kalamazoo for Fall 2022!
WCSG invites you and your daughter to attend our annual Father Daughter Banquet — a time-honored tradition for over 30 years celebrating the special relationship between dads and daughters. This year we are excited to begin this tradition in Kalamazoo!
This event was designed to help fathers connect with their daughters and show them how loved and treasured they are with a special "date with Dad."
So if you are a father, grandfather, uncle or other father-figure in a special girl's life, this is a wonderful way to show her just how valued she is.
Come join us at 7pm on Saturday, September 17th, 2022 at the Radisson Hotel in Downtown Kalamazoo.
TICKETS ON SALE - TUESDAY, JUL 26, 2022
-
Each person/child attending the Father Daughter Banquet must have their own ticket for entry.
Please contact events@wcsg.org with questions or for more information
Family-Friendly Commercial-Free