Holiday Heart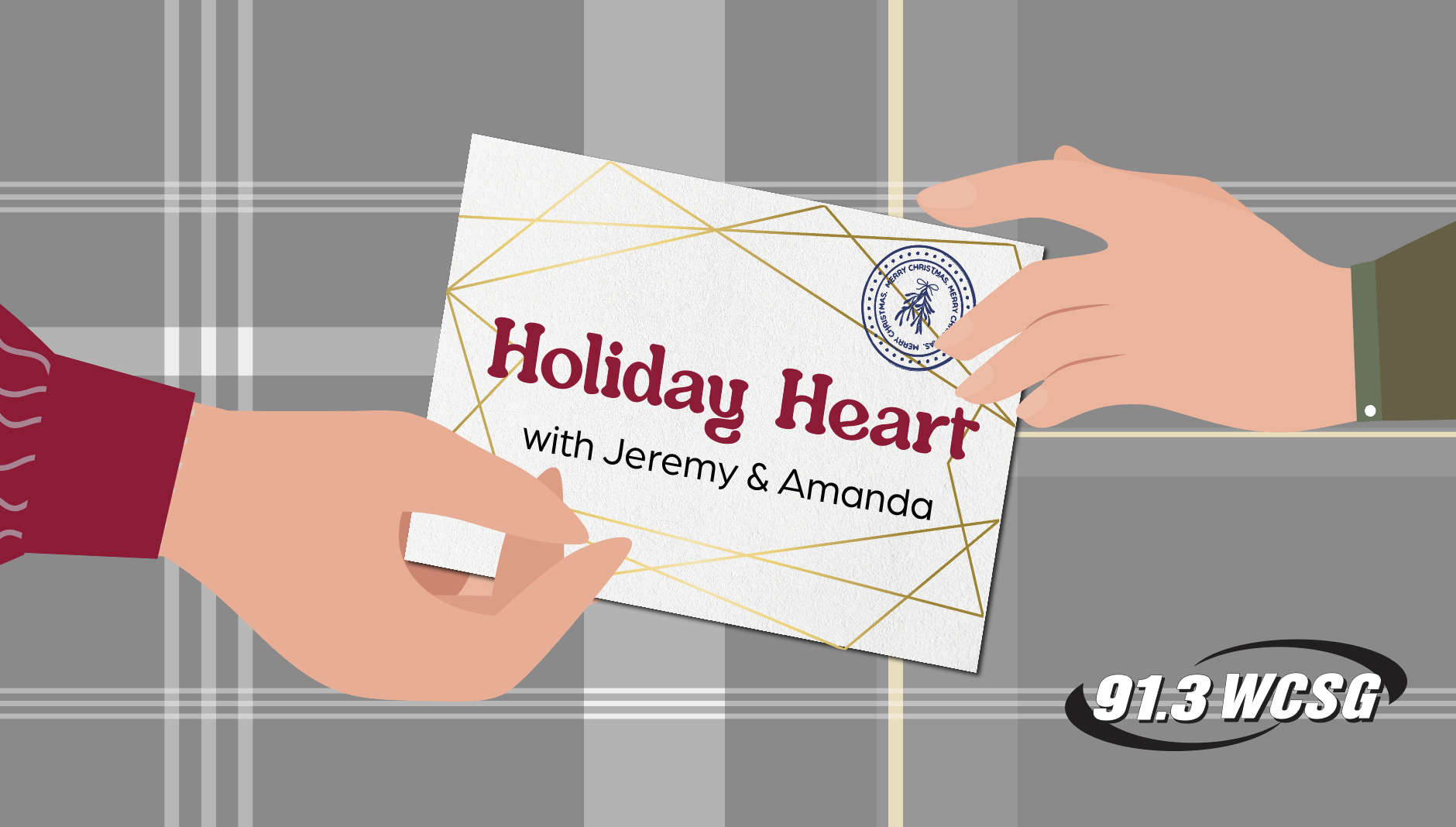 We want to celebrate the spirit of giving and helping others this holiday season through Holiday Heart. ♥️
WCSG is looking to help a few families across West Michigan this season.
Through Holiday Heart with Jeremy and Amanda from your Family Friendly Morning Show, nominate someone you know who could use some extra 'heart' this season.
WCSG is excited to give 6 nominees up to $550 to help just a bit ... in whatever situation the nominees are facing!
Week 1: Kaylin & Nikki

Week 2: Jenni & Milesa

Week 3: Emily & Jeff

Week 4: Amy and Dawn

Week 5: Sarah and Matt
A few things to be clear on:
While we hope to grow in the future, at this time, we will only be able to distribute 6 gifts.

Each person/family may only make two separate nominations.

You may not nominate immediate family members (people that live in your home).

When you submit your nomination, you acknowledge that the information is correct to the best of your knowledge AND that WCSG may contact you for further information about your submission.

We realize many of these situations cannot be solved with a gift card. For longer term or more tangible help for someone you know, please see this list of public resources. https://mi211.org/

At this time, we are limiting Holiday Heart to 75 nominations. Once that number is reached, we will be closing the nomination form.

If you would like to help make MORE of these moments happen in the future, please email holidayheart@wcsg.org for specific information or click below to make a general donation for Holiday Heart. Thank you!


NOMINATIONS FOR HOLIDAY HEART
2023 HAVE REACHED CAPACITY


For questions or special requests, please
contact us at holidayheart@wcsg.org

* general contest rules *
Family-Friendly Commercial-Free